currently offering:

course IMP Intensive Mat-Plus
summer 2002 3 weekends 40 hours instruction
June 1, 2 |June 15, 16 |June 22, 23
Saturdays 12pm-6pm, Sundays 10am-5pm

fall spring 2002 3 weekends 40 hours instruction
Sept. 28, 29 | Oct. 12, 13 | Oct. 26, 27
Saturdays 12pm-6pm, Sundays 10am-5pm
---
course IR Intensive Reformer
summer 2002 3 weekends 50 hours instruction
July 12, 13, 14 | July 26, 27, 28 | August 10, 11
Fridays and Saturdays 12pm-6pm, Sundays 10am-5pm

fall 2002 3 weekends 50 hours instruction
Nov. 1, 2, 3 | Nov. 15, 16, 17 | Dec. 7, 8
Fridays and Saturdays 12pm-6pm, Sundays 10am-5pm
---
course ICCB Intensive Cadillac, Chair and Barrels
spring 2002 3 weekends 50 hours instruction
Aug. 23, 24, 25 | Sept. 6, 7, 8 | Sept. 21, 22
Fridays and Saturdays 12pm-6pm, Sundays 10am-5pm
---
A written & practical exam is required for certification
exam may be taken within six months of completing course(s)
---
Space is limited! To register or for costs and additional information regarding these courses, call John Garey at The John Garey Pilates Studio 562-435-8723, email longbeach@stotteducation.com or visit www.johngareypilates.com
REQUIRED MATERIALS
for a list of required (and optional) course materials, please click here
EARN ACE CREDITS STOTT is recognized by the American Council on Exercise® as a Continuing Education Specialist. Earn 3.0 ACE CECs for Matwork course. Earn 5.2 CECs for Reformer course
PREREQUISITES The intensive courses above are recommended for certified fitness instructors, personal trainers, and other fitness & health professionals who want to expand their knowledge and enhance their business. Applicants must have, at least three years experience teaching fitness, dance or movement, familiarity with the works of Joseph Pilates, formal anatomy training and a working knowledge of muscle origins, insertions and functions, in order to attend the course.
---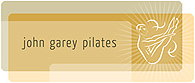 The John Garey Pilates Studio
is located at
1021 East Broadway Ave,
Long Beach, CA, 90802

phone: 562-435-8723
email: longbeach@stotteducation.com

visit The John Garey Pilates Studio
www.johngareypilates.com



The Studio
The workout area at The John Garey Pilates Studio is 500 square feet and features a complete line of Stott Pilates equipment including 4 Reformers, a Cadillac, a Chair, a Ladder Barrel, 4 Small Barrels, 2 Spine Correctors, a Spine Supporter, a bunch of Fitness Circles, Flex-bands and Mats. In addition we offer a Schwinn Treadmill and an Urban Rebounder.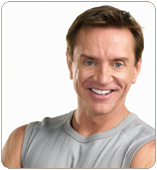 John Garey
Owner of The John Garey Pilates Studio in Long Beach, CA. John holds a MA in Adult Fitness from New York University. He is a former U.S. National Aerobic Champion and has been studying and practicing pilates for more than 8 years. John is a Stott Pilates certified Instructor Trainer and an international fitness presenter.


Getting There
The John Garey Pilates Studio is located on Brodway between Orange and Alamitos, close to downtown Long Beach. Parking is available on the street in front of the building and on the side streets.

see map


Download Application Form
Our application form is available as a pdf file. click to download. You can download and print out the application form right here. Click to open the pdf file. Then click on the disk icon in the upper left corner of the document. This saves the file on your computer.

Opening the file requires Adobe PDF Reader to be present on your computer. If you don't have this software it is available for FREE from www.adobe.com