currently offering:

course IMP Intensive Mat-Plus
spring 2002 4 weekends 40 hours instruction
Mar 23, 24 | April 6, 7 | Apr 13, 14 | April 27, 28
Location: The Studio, Beverly, MA

spring 2002 4 weekends 40 hours instruction
April 13, 14 | April 20, 21 | May 4, 5 | June 1, 2
Location: Executive Health & Sport Club Manchester, NH
---
course IR Intensive Reformer
winter 2002 5 weekends 50 hours instruction
Jan 12, 13 | Jan 19, 20 | Feb 2, 3 | Feb 9, 10 | Feb 16, 17
Saturdays & Sundays

summer 2002 5 weekends 50 hours instruction
this session to be held in the South End of Boston at C2 Studios,
1190 Washington Street. To register contact The Studio.
June 15, 16 | June 22, 23 | July 13, 14 | July 20, 21 | Aug 3, 4
Saturdays & Sundays
---
course ICCB Intensive Cadillac, Chair and Barrels
spring 2002 5 weekends 50 hours instruction
Mar 17, 18 | Mar 23, 24 | Apr 6, 7 | Apr 27, 28 | May 18, 19
Location: The Studio, Beverly, MA

---
course ISP Injury and Special Populations
spring 2002 2 weekends 24 hours instruction
June 9 | June 23 | July 14 | July 21
Location: The Studio, Beverly, MA

---
A written & practical exam is required for certification
exam may be taken within six months of completing course(s)
upcoming testing dates: Sept 29, 2001 | Jan 12, 2002
Mat written exams from 11am to 2pm
Mat & Reformer combined written exams from 11am to 3pm
---
Space is limited! To register or for costs and additional information regarding these courses, please call P.J. O'Clair at the studio 978-921-1591, toll-free in the US 877-921-1591, fax 978-921-8900 or email boston@stotteducation.com
REQUIRED MATERIALS
for a list of required and (optional materials), please click here.
NOTE REGARDING EXAMS you are not obliged to write (and pay for) two exams if you are planning to take both courses. You may choose to wait until completion of the second course to write your exam. If you prefer to pause between courses, you may choose to take an exam to become certified in Matwork only, and another exam after completing the second course to become certified in Reformer work. In this case two exam fees would apply.
EARN ACE CREDITS STOTT is recognized by the American Council on Exercise® as a Continuing Education Specialist. Earn 3.0 ACE CECs for Matwork course. Earn 5.2 CECs for Reformer course
PREREQUISITES The intensive courses above are recommended for certified fitness instructors, personal trainers, and other fitness & health professionals who want to expand their knowledge and enhance their business. Applicants must have, at least three years experience teaching fitness, dance or movement, familiarity with the works of Joseph Pilates, formal anatomy training and a working knowledge of muscle origins, insertions and functions, in order to attend the course.
---

the studio @
the North Shore Athletic Club
is located at
600 Cummings Center
Beverly, MA 01915


phone: 978-921-1591
or toll free in U.S: 877-921-1591

visit the studio at nsac www.stottboston.com



The Studio
Located within a full service health club, The Studio boasts wall-to-wall windows and the full range of equipment. We are currently expanding our space to accomodate more private sessions. There is a coffee shop and lounge on the premises. 30-minutes from Boston by train; free parking available. Students have access to club facilities for an added fee.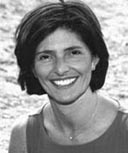 PJ O'Clair
PJ O'Clair, Certified Instructor-Trainer, is owner and director of The Studio, a STOTT PILATES™ Licensed Certification Center and specialized fitness studio within The North Shore Athletic Club in Beverly, MA.
A faculty member of the American Council on Exercise, PJ was a Dance and Theatre Major at Salem State College, Salem, MA.
With more than 15 years experience in the fitness industry, PJ is a sought-after instructor and presenter. She is a certified fitness professional (ACSM & ACE) and a continuing educational provider for NASM, AFAA, ACE & ACSM.


Getting There
Beverly Massachusetts is located 25 minutes north of Boston.

see map

The Studio is within the Cummings Center, one mile from Rt. 128, at Rts. 62 & 1A

From Route 128 North: Take exit 22 East (Rt. 62). Follow Rt. 62 (Elliot Street) east approximately 2 miles. The Cummings Center is located on the left. There is a McDonalds and a Stop & Shop across the Street. The Studio, located in the North Shore Athletic Club, is in the back left corner of the property next to the pond.