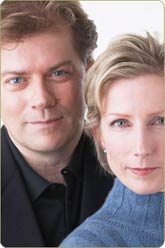 Dear Friends,

This month, face the challenges of a busy new school year head on! Whether you are a parent, student, instructor or anything in between, September is a time of new beginnings and opportunities; it can also be a time of stress. To help keep your energy and motivation high, remember to take good care of your body and spirit. Always make time for your favorite mind-body exercise, relax by meditating or reading a new book and be sure to get enough sleep. These simple steps will help make the transition into a new season smooth and enjoyable.

Yours in good health,



Lindsay & Moira Merrithew
Co-founders, Merrithew International

Ask the Experts!
Got a question? Get answers! Our Pilates experts will share their perspectives, give advice, provide support and coach you along the way to success. So if you need insight on STOTT PILATES training, a marketing strategy for upcoming courses and workshops, or challenging yourself with an at home workout – send us an email, and your question may be featured in next month's newsletter!

Q. Which Pilates exercises are best for tennis? – Mickey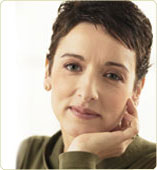 Laureen Dubeau, Master Instructor Trainer
& Communications Director for Education responds:
Tennis is the type of sport that requires the full range of athletic ability. Strength and power must be combined with agility and flexibility; powerful bursts of energy must go hand-in-hand with endurance. There is a need to generate force from the ground up and transmit it through the upper torso and out through the racquet. Therefore, strengthening of the entire upper and lower kinetic chains, including low-load, non weight-bearing as well as high-load weight-bearing exercises, in optimal alignment is necessary. It is also important to include movements in the coronal/frontal and horizontal/transverse planes like the Spine Twist and Side Leg Lift Series on the Mat. Exercises that focus on scapular stabilization like Protraction & Retraction, and Elevation & Depression are essential in open and closed kinetic patterns with or without props like a Maple Pole, Flex-Band®, and Toning Balls™. These, and other pieces of light equipment can also help focus on the small muscles of the rotator cuff. Footwork with a combination of bilateral, unilateral and reciprocal work in a variety of positions, will target muscles of the lower body while Front and Back Rowing and Side Arm Preps address the upper body. Including exercises on the Jumpboard or Cardio-Tramp™ will focus on plyometrics, another component which is necessary for developing explosive power. Whether the workout is focused on the Mat or other equipment, a well-rounded routine will ensure the best possible results.
Need Pilates Advice? Challenge our rotating panel of experts with any question you may have, and we'll settle the debate, give you our perspective and/or provide support.
Equip Tips

Hold on to Your Equipment Assembly & Safety Manuals
STOTT PILATES equipment is built to last, so having the appropriate Assembly and Safety Manuals handy for long-term reference will save you potential frustration.
When you purchase any large piece of Pilates equipment, take a moment to file the manual away in a secure place, where it is easily retrievable.
Manuals are a handy resource when a replacement part is required and a huge help with assembly and disassembly in the event you need to move your equipment to a new location.
Our manuals include valuable reminders and important maintenance information to ensure long-term safe usage of your equipment and should be referred to from time to time.
When selling a piece of equipment, we recommend that you have the manuals available for the purchaser.
Questions about equipment maintenance? Need a quote on replacement parts? Contact our Commercial Sales Department by email at equipment@stottpilates.com or call 1‑800‑910‑0001 x264 (North America) or 1‑416‑482 4050 x264 (International).
Featured Products
STOTT PILATES Bestsellers
Looking to change up your Pilates routine? Consider spicing things up with one of these all‑time, best-selling accessories from STOTT PILATES.