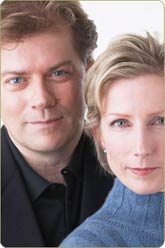 Dear Friends,

Hot on the heels of the Winter Olympics you may be feeling inspired to improve your game on the slopes or ice. March is the perfect month to get out there and enjoy your favorite winter sports, if you're in a climate that allows you to do so. Skiing, snowboarding, skating – Pilates can help improve your performance in all of these activities. And with Spring just around the corner, it's time to also start working on those golf and tennis swings. Add Pilates to your regular sport-conditioning routine and you'll be able to move faster, swing further, and gain the much-needed stamina to last longer on the course.
A strong core is the key to improved athletic performance no matter what your sport of choice. Pilates can help you execute your movements with more control and accuracy by challenging balance, coordination and stability. You don't need the luck of the Irish to achieve your personal best in the activity of your choice. Committing to a healthy, balanced lifestyle and mind-body fitness will give you all the tools you need to stay on track all year long. Enjoy!
Yours in good health,



Lindsay & Moira Merrithew
Co-founders, STOTT PILATES®

Design Your Studio Today
After much anticipation it's finally here - our interactive space planner can help you design the layout of your facility or home studio hassle free, ahead of time. The various tools allow you to customize room sizes, shapes and design a floor plan using STOTT PILATES equipment and other props often used in fitness facilities. Make optimal use of your space and watch your profits soar!
In the News

Stay on Top of Your Game
Don't fall behind! Pilates is a lifelong journey of growth – there is always more to learn regardless of how experienced you are. Interested and new students can benefit from group or one-on-one classes with highly trained, knowledgeable instructors. Use the STOTT PILATES online Instructor finder to find a well-qualified instructor near you. Instructors can polish their skills by taking STOTT PILATES workshops and CECs. Find out how to stay current on new industry trends, equipment and programming.

Spreading the Word about Pilates
More and more people are realizing the endless benefits of Pilates. With professional athletes and celebrities revealing Pilates to be their secret weapon many are curious to know more and trying it for themselves. Utah's 2News featured a live segment from Aspire Pilates Training Center & Spa owned by STOTT PILATES Certified Instructor, Cari Kapele. Check out all the fun!
An Inspiring Success Story
In January of 2010 the University of Alabama, Crimson Tide Football Team won the BCS National Championship game. An instrumental part of their success – incorporating Pilates into their regular strength and conditioning program. Tamerra Tooson, RN owner of Pilates and More, and STOTT PILATES certified instructor, developed a program for the team that helped strengthen their bodies and dominate the 2009 college football season. Find out more about her recipe for success!
Ask the Experts!
Got a question? Get answers! Our rotating panel of Pilates experts will share their perspectives, give advice, provide support and coach you along the way to success. So if you need insight on STOTT PILATES training, a marketing strategy for upcoming courses and workshops or challenging yourself with an at home workout – send us an email, and your question may be featured in next month's newsletter!

Q. How soon can a person get into Pilates after an abdominal surgery be it child birth or sickness? Same question goes for after a normal delivery of baby. Thanks. – Jaslyn Goh from Malaysia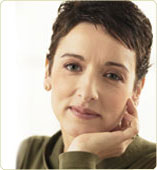 Laureen Dubeau, Master Instructor Trainer
& Communications Director of Education respond:
Returning to an exercise routine, including Pilates, after any type of abdominal surgery is something that requires a great deal of consideration and close monitoring. There are any number of complications that can arise after this type of procedure, even in a C-section. The best advice would be to return to exercising only after receiving written permission from the doctor or surgeon involved. Once that has been obtained, remember that the workout should start out gently and progress slowly. Understand that it will take some time before a pre-surgery fitness level is reached. If you are an instructor and are dealing with clients who are post-surgery, make sure you have an ongoing dialogue with them and encourage them to let you know if any movements are uncomfortable or painful. If you are returning to exercise yourself, make sure you are honest with your trainer – or yourself if you are working alone – and do not try to achieve too much too soon. A gentle easy workout can be a essential tool on the road to recovery.
Need Pilates Advice? Challenge our rotating panel of experts with any question you may have, and we'll settle the debate, give you our perspective and/or provide support.
Equip Tips

Supporting Your Local STOTT PILATES Cadillac Bed
The STOTT PILATES Cadillac Trapeze Table has supported millions of Pilates exercisers over the years. The Cadillac Trapeze Table utilizes eight bolts to support the trapeze table bed frame structure; two bolts at each corner of the bed frame.
There are a few important points to remember in assembling the Cadillac Trapeze Table. It is important to tighten the 8 bolts holding the Trapeze Table bed frame until the vertical poles are indented. It is important not to over tighten the bolts as that may damage the poles by making holes in them.
Also, when tightening up your Cadillac Trapeze Table Bed Frame, make sure to tighten only the four bolts on the short side of the bed first. Then check to make sure both of the sliding bars slide freely. Also confirm that the push thru bar is properly aligned and rotates freely. Then proceed to tighten the four remaining bolts on the long side of the bed frame.
Questions about equipment maintenance? Need a quote on replacement parts? Contact our Commercial Sales Department by email at equipment@stottpilates.com or call 1‑800‑910‑0001 ext. 264 (North America) or 1‑416‑482 4050 ext. 264 (International).
Featured Products
Stay Strong & Energized While You're Expecting!
Created especially for new and expecting moms the unique Pilates for Pregnancy kit gives you all the tools needed to keep fit during and after pregnancy. The three DVDs will guide through gentle work outs in comfortable positions that will help you maintain strength and a healthy weight while reducing back pain. Staying active during pregnancy is a great way to keep your spirits high and enjoy your pregnancy to the fullest!
Includes:
Job Board
STOTT PILATES Job Board
Visit our online Job Board for a list of Pilates instructor positions worldwide.
Facilities looking for STOTT PILATES instructors may fill out a Job Board submission form.

Toronto Head Office Careers
If you're passionate about Pilates and you're looking for a rewarding, fun and fast-paced career, check out our available positions.