Feel Divine in 2009!


STOTT PILATES is a Senior Partner of IDEA,
The Health and Fitness Source
Start the year off right and SAVE
Enjoy the Own a STOTT PILATES® Reformer Event!
Simply select your ideal Reformer or all-in-one Reformer Bundle from our extensive line, and you'll receive $200 off each unit that you buy.† Find out more
Plus, we can help you launch a profitable Reformer Pilates Program for under $15,000. STOTT PILATES will provide you with all the training and equipment you need to get started down the road to success.
To reap the benefits of our Own a STOTT PILATES® Reformer Event please email fullsolutions@stottpilates.com or call 1-800-910-0001 ext. 203.

Happy New Year from STOTT PILATES!
Save 20% on all shades and styles of our most popular Pilates Mats.**
Get details
For more great STOTT PILATES equipment and accessories, please visit our e-store.
---

Dear Friends,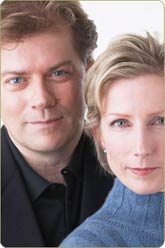 Happy New Year!

We hope you all enjoyed the holiday season and had a wonderful New Year's celebration. With 2009 underway, STOTT PILATES is very excited to continue working with our incredible worldwide network and to share the extensive benefits of Pilates with enthusiasts worldwide. This multi-faceted method of exercise can easily help to enhance your career in the fitness industry, increase client retention at your facility by offering new programs, and help to reach your New Year's resolution with an abundance of convenient at-home workouts on DVD. Remember, we're here to help you every step of the way!

So whether you've had years of Pilates training and experience or are brand-new to contemporary mind–body exercise, our team of experts will help you to reach your personal and professional health and wellness goals for 2009. We wish you the best of luck in your New Year's endeavors, and look forward to sharing all that STOTT PILATES has to offer in the coming year.
Yours in good health,


Lindsay & Moira Merrithew
Co-founders, STOTT PILATES®
Join the Official STOTT PILATES Facebook Group
Want the inside scoop on exclusive contests, giveaways, events, new releases, upcoming sales and more? We're very excited to announce the Official STOTT PILATES Facebook Group! Members are guaranteed elite access to the latest and greatest on STOTT PILATES, health and wellness and expert advice for success in the Pilates industry.

Europe Here We Come!
The first-ever STOTT PILATES European Symposium takes place on April 25 and 26 at the Sheraton Essen, Germany. Increase your earning power with featured workshops lead by world-renowned STOTT PILATES Master Instructor Trainers featuring the V2 Max Plus™ Reformer* and more.
Click for more info or to register

Ramp-Up Your Resolution
Do you have a fitness plan for 2009? Golf pros and amateurs alike will benefit from the Pilates for Golf Power Pack – an all-in-one system selected as one of the best gifts of 2008 by the examiner.com. Read article

Want to bring studio workouts home? The At Home SPX™ Reformer is ideal for those looking to advance their at-home Pilates regimen. Find out why journeypod.com chose this machine as the perfect luxury gift for 2008.

The Secret to a Great
At-Home Workout
Stop procrastinating and set aside all of those distractions! You can stretch and strengthen your way to fitness in the comfort of your home with STOTT PILATES on your side. Shop now or visit your local CVS pharmacy to get started today. Plus, learn six helpful strategies to shape up and stick to it.
Share Your Success Stories

Show Us Your Studio!

Calling all studio owners – from facilities large and small. Here's your chance to boast the success of your studio, and show the world how you overcame challenges to conquer the Pilates demand in your area. Did you design an ingenious floor plan for group and private training? Have you recently upgraded your facility with a round of V2 Max Plus™ Reformers and you'd like to show it off?

The first-ever STOTT PILATES photo contest has officially begun!

Why Submit?

Your studio can receive worldwide recognition from the STOTT PILATES network.
Select studios will be featured in an upcoming edition of the STOTT PILATES newsletter and on our website.
Plus, the winning studio will receive a phenomenal prize. Stay tuned for more details in the coming months.

Show us how you took the puzzle out of Pilates by emailing stories@stottpilates.com. Contest ends March 31, 2009 –
don't miss your chance to take part!

New Products

Rehab Re-Launch

After a successful launch of the new Rehab courses in early 2008, STOTT PILATES continues to see a growing demand for Education to the Rehabilitation & Physical Therapy segment. These courses were well attended and in high-demand for certified rehabilitation professionals worldwide. We are proud to announce the re-launch of our Rehabilitation Program for registered healthcare professionals this month!
Click here for more information and to find courses in your area.

Our Rehabilitation Program has been highlighted in the Rehab Management Online Calendar of Events.
View our listing



Job Opportunities

STOTT PILATES Job Board
Visit our online Job Board for a list of Pilates instructor positions worldwide.

Facilities looking for STOTT PILATES instructors may fill out a
Job Board submission form.

Toronto Head Office Careers
If you're passionate about Pilates and you're looking for a rewarding, fun and fast-paced career, check out available positions.
Education — Where to Train
For more information on STOTT PILATES courses and workshops, please contact our Education Department or call 800-910-0001 ext. 261. STOTT PILATES training and certification courses and workshops are available at Licensed Training Centers and various Hosting Sites throughout the world. Click for details and a center near you.
What's New at Our Corporate Training Centers?

TORONTO, ONTARIO


Do you want to experience it all?
Comprehensive Matwork & Reformer is starting January 19.

Plus, learn how to deliver an innovative approach to clients with special needs – in just two weekends! Reserve your space for Injuries & Special Populations held Feb 7-8 and 21-22.

TRIBECA, NEW YORK




Add some fuel to your programming in 2009!

Advanced Reformer starts Jan 27-29 and
Advanced Matwork starts Feb 6

DENVER, COLORADO




Start your Pilates career with a solid foundation. This is your last chance to enroll in Intensive Mat-Plus™ (starts Feb 13) & Intensive Reformer (starts Jan 23)!

Licensed Training Centers & Hosting Sites


Click here for locations closest to you and links to more info, including times and dates.

Continuing Education

Is your continuing education up-to-date?



Click here to find out when you need to earn more CECs and where STOTT PILATES workshops are held.

Spotlight FAQ
Q. When do I need to submit my Continuing Education Credits (CECs) for 2008?
Trade Shows
Join Us at Four Exciting Events in 2009!
On February 6-8, boost your repertoire at Can-Fit-Pro Montreal! Take part in our exciting selection of workshops featuring the revolutionary V2 Max Plus™ Reformer*. You'll also learn gentle programming options for the older adult and clients with postural issues. Find out what's in store

Are you a Personal Trainer? If so, here's an exciting event just for you! Visit STOTT PILATES and propel your fitness career at the IDEA Personal Trainer Institute on February 19-22. Attendees will have the privilege of training with STOTT PILATES Instructor Trainer, Matthew Comer for a diverse selection of workshops including; Toning Ball Workout, The Shoulder Girdle; Stability and Function as well as Essential Pilates on the Edge. Get event details

Next, ECA New York takes place February 26-March 1. Diversify your training with a wide variety of pre-con and workshop sessions lead by Master Instructor Trainer, John Garey and Instructor Trainer, Kim Kraushar. Click here to learn more about the show and to take advantage of our exclusive tradeshow specials.

IHRSA is an event you don't want to miss! On March 16-19 the 28th Annual International Convention & Trade Show will be held in San Francisco, CA. Our team of experts will be available for FREE business consulting for ventures big and small. Plus, our brand-new bundles will be available at 25% off – you could save up to $1600! Visit our official IHRSA webpage

For a complete list of events click here.
Saw

targets internal & external obliques for spinal rotation; rectus abdominis and obliques to initiate flexion of spine; erector spinae to initiate roll-up

STARTING POSITION

Begin seated upright, with pelvis and spine in neutral. Keep your legs long and abducted slightly wider than shoulder-distance apart. Reach arms out to the side with your palms forward.

EXERCISE

INHALE
rotate your spine around a vertical axis, ensuring that your pelvis is still and arms are reaching out to the corners of your Mat.


EXHALE
articulate your spine into flexion beginning with your head. Reach front arm towards your baby toe as your back arm medially rotates reaching towards the back corner of the Mat. Remember to keep eyes down and your pelvis vertical.


INHALE
slowly roll-up through the spine and sequentially articulate out of flexion from your tailbone in order to reestablish a vertical position again. Complete the movement by reaching your back arm behind and stabilizing scapulae.


EXHALE
rotate your spine to face forward. Rotate your back arm laterally with palms facing forward on the return to starting position.

Repeat on other side.


Complete 3-5 repetitions each way.

MODIFICATION
For those with tightness in lower back, hamstrings and/or hip flexors try this exercise while seated on a foam cushion or platform extender.


This exercise is excerpted from the Comprehensive Matwork Manual. Find more exercises in the STOTT PILATES teaching manual library comprised of 10 titles that document the entire STOTT PILATES exercise repertoire. Three titles are also available in Japanese, French and Spanish.



CAUTION: Please note the following important cautions before attempting STOTT PILATES exercises.

Consult with your doctor before beginning this or any other exercise program, as not all exercises are suitable for everyone. This or any other exercise program may result in injury.

If you experience pain or discomfort during exercise, stop immediately and consult your doctor. To reduce risk of injury, never force or strain during exercise.

STOTT PILATES videos and manuals are sold without warranties or guarantees of any kind so the creators, producers, performers, participants and distributors cannot guarantee their suitability and safety for each individual.

Any liability, loss or damage in conjunction with any use of this program, including but not limited to any liability, loss or damage resulting from the performance of the exercises demonstrated, or the advice and information given here is expressly disclaimed.
Past Newsletters

Click Here to view previous issues of the STOTT PILATES Newsletter.


Unsubscribe:
If you wish to be removed from our mailing list, please click here.

Privacy Statement:
At STOTT PILATES, we are committed to protecting your privacy. We use information we collect to process orders and inform you of STOTT PILATES products and services. We will occasionally make our customer lists available to official STOTT PILATES Education Partners. If you would prefer that we not pass your name on, please click here

---