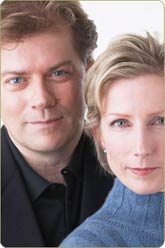 Dear Friends,

For most of us who celebrate four seasons, summer is almost here. As we get excited for the warm, sunny days, it's important to stay on track with our health and fitness goals. Remember to eat well, get plenty of rest and incorporate enough exercise into your daily regimens. No matter how busy our lives can become, it's important to stay active so enjoy outdoor activities such as biking, hiking or swimming. This is also a great time of year to try something new – why not try your favorite Pilates routine outside in the fresh air? However you choose to stay fit, remember to protect yourself with sunscreen and stay hydrated by drinking plenty of water. We wish you a joyous, summer season!

Yours in good health,



Lindsay & Moira Merrithew
Co-founders, STOTT PILATES®

Ask the Experts!
Got a question? Get answers! Our rotating panel of Pilates experts will share their perspectives, give advice, provide support and coach you along the way to success. So if you need insight on STOTT PILATES training, a marketing strategy for upcoming courses and workshops, or challenging yourself with an at home workout – send us an email, and your question may be featured in next month's newsletter!

Q. I have a new studio in St. Catharines, ON with STOTT PILATES Certified Instructors. I am interested in doing post-rehabilitation but am unsure how to approach physiotherapists. Particularly I am interested in working with physiotherapists who can monitor programs for clients who have health benefit coverage. Do you have any suggestions? – Thanks, Barb.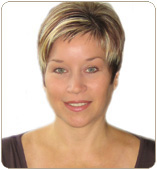 Carol Tricoche, Executive Director, Full Solutions™
Reaching out to other markets to promote Pilates can be challenging. The STOTT PILATES website is full of resources that can help you spread the word about your studio and Pilates training.
You can start by mailing an info packet to your target person or business. Include a cover letter introducing yourself, your studio and quick facts about Pilates. You can add a complimentary introductory session or promotional workout package. The News & Articles section of our website includes published articles about STOTT PILATES products, services and benefits. In this example, you could print and include Rehab Specific articles with your info packet to help support your message.
Tip: Download a PDF of the article you wish to include, to print it in its original format.
Our website contains a lot of other information to help you along the way, such as Frequently Asked Questions, Corporate Brochures and Newsletter Archive.
Need Pilates Advice? Challenge our rotating panel of experts with any question you may have, and we'll settle the debate, give you our perspective and/or provide support.
Equip Tips

Tune Up Your Reformer
Summer is in the air and it's a great time to breathe new life into your Reformers. Give them a much-needed tune up in four easy steps.
Check your Reformer springs for deformities and gaps and replace them if necessary. If your springs are over two years old, it is time for a scheduled replacement.
Test-roll your carriage without the springs attached. If the roll feels rough or irregular, replace your fixed and floating rollers with smooth-running new ones.
Check your ropes for fraying, bulges or bumps and replace them if required. Also, check the rope's spring clip locking gates for smooth and complete open and close action. Rope spring clips that do not function properly require immediate replacement.
Check the carriage's vinyl components for wear and tear. Padded shoulder rests and replacement vinyl parts are easily changed or go the do-it-yourself route - order the vinyl fabric and work with a local upholsterer. Just give STOTT PILATES a call for a good as new vinyl quote.
Take advantage of this month's promotion and do it all for less!
Questions about equipment maintenance? Need a quote on replacement parts? Contact our Commercial Sales Department by email at equipment@stottpilates.com or call 1‑800‑910‑0001 ext. 264 (North America) or 1‑416‑482 4050 ext. 264 (International).