The rotational diskboard has been developed with the rehab professional in mind. Made of Baltic Birch with two 10" diameter disks mounted on a stationary frame, the rotational diskboard is used for controlled adduction & abduction. and targets internal and external hip rotators. It attaches easily and locks firmly into place with a quick twist and fits the Client, Professional, and Rehab Reformers.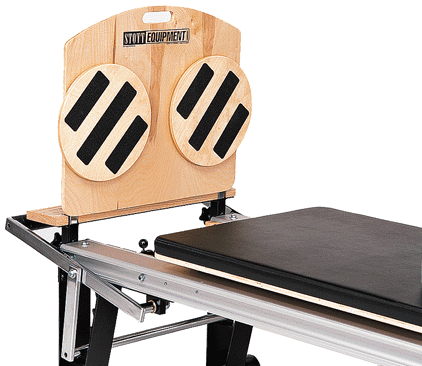 specs width 22" | height 20"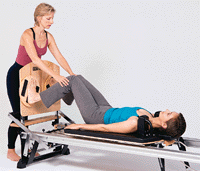 The retail price for the Rotational Diskboard is $249 US. We provide a professional discount -- if you think you might qualify, please email or call us for more information. Our toll free telephone number is 1-800-910-0001
to purchase: click here to enter STOTT store
©All material copyright STOTT EQUIPMENT SALES INC. 1998. All rights reserved.
This material, including photographs, may not be copied or used in any form without express permission from STOTT.