Welcome to the STOTT PILATES studio Toronto's first Pilates studio!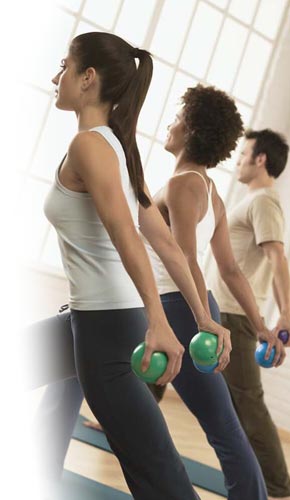 Whether you've been practicing Pilates for years or are just beginning your journey, we can help you achieve your mind-body fitness goals.
Get the most out of your time with us, with these tips and guidelines:
The group class schedule is updated monthly.
View this month's schedule.


To book classes, request appointments and view your schedule,
take advantage of our free online scheduling system.


Regular members can benefit from having a consistent workout day, time and possibly instructor. For details about becoming a regular member, please talk to our front desk staff.


Group classes are offered at three levels: essential, essential/intermediate, and intermediate. New members are kindly requested to start with an introductory private session or to take the mat and reformer introductory group classes before signing up for essential classes. A minimum of five essential classes is recommended before moving on to essential/intermediate. Your instructor can help you determine when to move to intermediate classes.


If you are unable to attend a scheduled class or session, kindly call 24 hours in advance to advise us of your cancellation; otherwise, your appointment will be charged at the normal rate.
Since our inception over 20 years ago, STOTT PILATES has grown from a small studio into the world's most respected Pilates brand. While much has changed since we opened our doors in 1988, our mission of promoting the ongoing benefits of mind‑body fitness worldwide remains a constant. We hope you enjoy your time with us!