In this issue:


Bits 'n Bites
European Symposium 2012
Join us and experience our brand-new programming, equipment and accessories from Merrithew Health & Fitness! Moira Merrithew will be co-teaching several workshops with the Master Instructor Trainers. Register Now!
Looking for an exciting new workout?
This year we will be releasing over 50 new and exciting DVDs with 13 new titles expected in March. Order DVDs, watch selected clips and join the movement. Watch here!
Join Us for Spring Fling
Corporate Training Centers will be offering Spring Fling Workshop Events with a Focus on Specialty Tracks. Pack your bags and join us!
Do you want to improve your knowledge on anatomy and injuries? Fitness and movement professionals alike can go to med school and earn CECs by attending the FAMI Workshop in New York City! Next session starts July 19. Enroll now!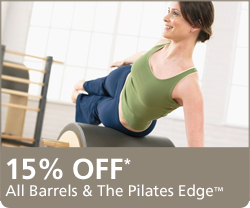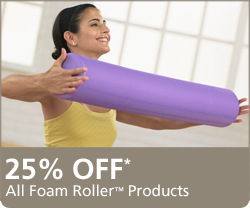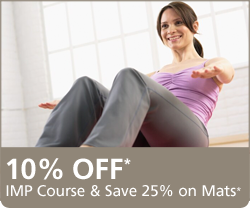 Job Board
STOTT PILATES Job Board
Visit our online Job Board for a list of Pilates Instructor positions worldwide.
Facilities looking for STOTT PILATES Instructors may fill out a Job Board submission form
Toronto Head Office Careers
If you're passionate about Pilates and you're looking for a rewarding, fun and fast-paced career, check out our available positions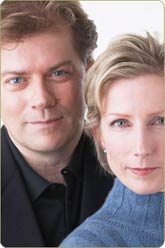 Dear Friends,

Many of you are enjoying the last of the winter days and participating in all your favorite winter sports like skiing, snowboarding and skating. With Spring just around the corner, it's time to prepare your body for the demands of warm-weather sports such as golf, tennis and soccer. Whatever your activity of choice, maintaining overall physical fitness is key to maximizing performance and endurance. Add new forms of fitness to your regular sport-conditioning routine to improve strength, balance, coordination and control. Your body will look, feel and perform at its best!
Yours in good health,

Lindsay & Moira Merrithew
Co-founders, Merrithew Health & Fitness™
In the News

Exercise on the Go!
We are now on iTunes! Get toned and sculpted on the go by watching Workout Pack 1 on your iPhone, iPad and other web-enabled portable devices.
New Look. Same Quality Content.
In the next few months, we will be re-launching our newsletter making it even easier for you to keep informed of Merrithew Health & Fitness™ updates and industry news. We will continue to provide exciting STOTT PILATES® updates and also on our two new multi-disciplinary fitness brands, coming soon! With a slightly different look, you will still be able to enjoy quality and informative content that you have come to expect, which we take pride in sharing.
Did you enjoy these articles?
See all Merrithew Health & Fitness™ media coverage.
Ask the Experts!
Got a question? Get answers!
Q. How can I prevent overworking muscles in the neck during exercises?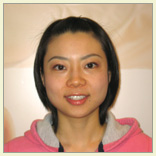 Rie Sakamoto, Instructor Trainer responds:
Always be sure you are fully aware of any neck/shoulder injuries before performing any exercise. It is important that you assess the strength of the neck flexors, scapular stability and thoracic mobility. Let's use an abdominal exercise as an example. If the neck flexors are weak, it is necessary to support the weight of the head, strengthen the neck area and focus on the abdominals.

There are three great modifications to assist with this; hands behind the head, Flex-Band® aligning the neck and head or pulling the mat up with the torso as you flex. Focus on the abs while letting the weight of your head rest in your hands or accessory. To stabilize the scapulae, stretch across the chest gently reaching ears away from shoulders. Without over depressing, think about gently drawing the bottom of your shoulder blades toward the spine.

Finally, lack of mobility in the thoracic spine can also strain the neck. Once the head and scapulae have been addressed, work on improving range of motion in the upper spine without tensing the neck. When performing the ab exercise, focus on the back of the ribcage - image pushing it into the mat and creasing right at the breast bone. When in doubt, or if these options do not help, it is best to keep your head down on the mat, making sure it is in optimal neutral alignment.
Need Advice? Challenge our panel of experts with any fitness questions you may have and they will provide their perspective based on their experience.
Equipment Spotlight
Foam Cushions™ & Balance Pads
Foam Cushions and Balance Pads are a necessary addition to any fully-equipped studio or training facility. Each is designed to serve a variety of purposes for various exercise options, allowing for proper alignment and biomechanics. Perfect for Pilates exercises, these props can also be incorporated in fusion or athletic conditioning workouts.
Read more >
Contact us for more information on products, education and equipment.