In this issue:

Bits 'n Bites
2 NEW Training Centers in Australia and Germany!
Announcing the opening of two new Licensed Training Centers in Australia and Germany. See what they have coming up at LIVe Pilates in Perth, Australia and Pilates Holistic Center Hamburg in Hamburg, Germany.
German Manuals Coming Soon!
Merrithew Health & Fitness™ continues to educate all over the world. Stay tuned for more information.
Let's Socialize!
Connect with us Online
Do you want the latest news on all things Pilates delivered right at your fingertips? Who's doing it, where to train, deals, articles, fun facts and much more! Join the conversation - follow us on Twitter
@STOTT _PILATES or Like us on Facebook
Have Your Say!




Events & Tradeshows
ISPO
Jan 29-Feb 1 | Munich, Germany
ECA OBOW
Mar 8-11 | New York, New York

Job Board
STOTT PILATES Job Board
Visit our online Job Board for a list of Pilates Instructor positions worldwide.
Facilities looking for STOTT PILATES Instructors may fill out a Job Board submission form
Toronto Head Office Careers
If you're passionate about Pilates and you're looking for a rewarding, fun and fast-paced career, check out our available positions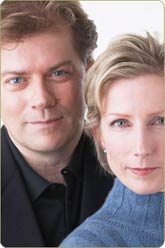 Dear Friends,

Happy New Year! Here's to another year of mind-body fitness growth around the world. We are excited to work alongside our esteemed network of instructors, practitioners and fitness enthusiasts. We thank you for your continued support and for sharing the benefits of Pilates with those in your lives.
As always, we're committed to bringing you all the latest in Pilates news, tips and advice in each issue of this newsletter. We sincerely hope it provides lots of inspiration on your health and fitness journey in 2012.
Yours in good health,

Lindsay & Moira Merrithew
Co-founders, The Merrithew Health & Fitness Group
In the News

FEATURED STORY
Take Your Training to the Next Level
Want to reach your full potential? If you have completed either the STOTT PILATES® Matwork or Reformer courses you are now welcome to enroll and take any of our Intensive Cadillac, Chair and Barrels Courses.
Find out more
2012 European Symposium, April 20-22
Join us and experience our brand-new programming, equipment and accessories from Merrithew Health & Fitness! Featuring our premier Pilates brand STOTT PILATES®, as well as our new and innovative fitness brands: CORE Athletic Conditioning & Performance Training and ZEN•GA™ which combines a unique blend of the foundational principles of STOTT PILATES®, Yoga and Dance. Register Now!
Coming Soon 50 New DVD Titles! Looking for an exciting new workout? Throughout 2012 we will be releasing our new DVD line. With over 50 new titles Pilates enthusiasts and instructors alike will find everything they're looking for with an array of programming covering all fitness levels and body types. We have two DVDs available now. Click to watch preview clips: Bounce and Burn & Pilates Reformer Challenge with Platform & Pole
Did you enjoy these articles?
See all Merrithew Health & Fitness™ media coverage.
Ask the Experts!
Got a question? Get answers!
Q. What is the best exercise for this issue...one scapula is abducted with some winging evident while the other is neutral?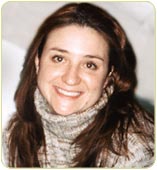 Stefania Della Pia, Program Director, Education & Master Instructor Trainer responds: Any exercise that promotes strengthening of the Serratus Anterior will help with a winging scapula. The Serratus Anterior protracts the scapula and stabilizes it against the rib cage, so try to find movements in both open and closed kinetic chain that will facilitate protraction and stability. Avoid exercises where the winging cannot be controlled. Performing this type of movement will help strengthen the musculature for both stability and endurance to stabilize the scapula on the rib cage, and allow it to move efficiently. For example, if the client cannot do Push Ups without winging try modifying the exercise and perform them against the wall to help assist finding the best position of the scapula. These exercises will also reinforce the proper functioning of the scapula that sits neutrally. Working bilaterally can assist in ensuring neutral placement of both the scapulae as the neuromuscular connection will be maintained equally. Working in a closed kinetic chain will also promote more awareness and assist to decrease the unstable position of the winging scapula. Props that provide proprioceptive feedback will also help to address stabilization issues.
Need Advice? Challenge our panel of experts with any fitness questions you may have and we'll give you our perspective and/or provide support.
Equipment Spotlight
Our equipment is built to last and will give you many years of worry-free performance. However, for optimal long-term performance we recommend following a regular inspection & maintenance schedule of your equipment and timely replacement of key components. Download our handy checklist.
We're here to answer any questions you may have. Should you have any issues, please do not hesitate to contact us at
equipment@merrithew.com
.