In this issue:

Bits 'n Bites
October is Breast Cancer Awareness Month…
…and we're the proud sponsor of the Pink Tulip Foundation's Perky Pilates event. If you live in the Toronto, Canada area, you're invited! Join us on November 19 for a day of Pilates and fundraising for breast cancer awareness.
Let's Socialize!
Hot Topic
The most popular story on the STOTT PILATES Facebook page this past month was that of Orlando Bloom in Men's Health. The handsome daredevil/actor regularly practices Pilates to maintain strength after many injuries. Find out more.
Have Your Say!





Job Board
STOTT PILATES Job Board
Visit our online Job Board for a list of Pilates Instructor positions worldwide.
Facilities looking for STOTT PILATES Instructors may fill out a Job Board submission form
Toronto Head Office Careers
If you're passionate about Pilates and you're looking for a rewarding, fun and fast-paced career, check out our available positions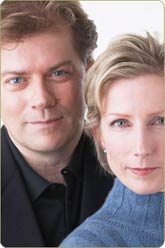 Dear Friends,

October is National Physical Therapy Month and Breast Cancer Awareness Month. As you may know, Pilates can be a great aid in rehabilitation and post-rehabilitative fitness, so we are delighted to celebrate these great initiatives. We are committed to growing our Rehab and Breast Cancer Rehab programming to help the specialists in these fields adapt Pilates principles in their practice. We are always striving to help others improve their level of fitness and quality of life. We invite you to do the same!
Yours in good health,

Lindsay & Moira Merrithew
Co-founders, The Merrithew Health & Fitness Group
In the News

Staying on the Fitness Wagon
Sticking to your health and fitness goals may not always be easy, especially in the colder months when all you want to do is curl up with a blanket and a hot tea. However, there are ways to keep motivated and stay on track. Find out how.
STOTT PILATES UK Symposium
If you haven't registered yet this is your last chance to do so. Spaces are filling up quickly and registration ends October 31! Join us in London this November for three days of workshops and fun. Register now.
Did you enjoy these articles?
See all STOTT PILATES media coverage.
Ask the Experts!
Got a question? Get answers!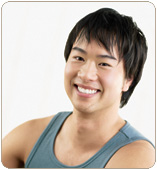 Q. I am a Physical Therapist and have been studying with STOTT PILATES to learn therapeutic Pilates. What Matwork and Reformer exercises (therapeutic or beginner level) would you recommend to work into a balance and fall prevention program?
Wayne Seeto, BOccThy, MSc(PT), STOTT PILATES Lead Instructor Trainer & Rehab Specialist responds:
There are a few goals to keep in mind when designing a balance and fall prevention program: improving lower extremity strength, incorporating functional movement patterns and planes, and providing proprioceptive input.
Read more>

Need Pilates Advice? Challenge our panel of experts with any question you may have, and we'll settle the debate, give you our perspective and/or provide support. Send us an email and your question may be featured in next month's newsletter!
Equipment Spotlight
Rotational Disks: Taking Pilates Full Circle
Rotational Disks can add variety and 360 degrees of axial movement challenge to your workouts. Used alone or in pairs, the disks are perfect for testing balance and stability. Exercises can be performed supine, prone, standing, kneeling as well as four-point kneeling, isolating movements of the upper or lower torso. The ultra-low friction, spinning disks create instability, challenging unilateral and bilateral stabilization to resist undesirable movements and can also be used to allow greater range of rotation or lateral flexion through the spine. Take your Pilates training full circle with a choice of 10" and 12" disk pairs or a 19" single disk. A complete workout is available with the STOTT PILATES Rotational Disks DVD.
Our Commercial Sales Team can answer any questions you may have and assist you with studio layout, equipment selection and financing, plus staff training. Contact us by email at equipment@merrithew.com or call 1‑800‑910‑0001 x264 (North America) or 1‑416‑482‑4050 x264 (International).