In this issue:

Bits 'n Bites

Are You a Rehab Practitioner in Australia?
The STOTT PILATES Rehab Program is now accredited by the Australian Physiotherapy Association for Continuing Professional Development Credits. Join the growing community of Rehab practitioners applying Pilates to their practice!
Save the Date!
Visit us at our first ever Community of Excellence UK Symposium, November 25-27, featuring world-renowned STOTT PILATES® Master Instructor Trainers. Early-bird registration begins August 11 and the first 30 registrants receive a FREE Fitness Circle® Lite. More details coming soon.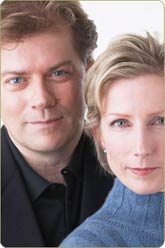 Dear Friends,

The Merrithew Health & Fitness™ team is in full swing preparing various exciting STOTT PILATES® events and launches for the remainder of the year. Your passion and unyielding support motivate us to constantly bring you the latest and the best in all things Pilates. Stay tuned for exciting updates and thank you for being the best and strongest Pilates community around!
Yours in good health,

Lindsay & Moira Merrithew
Co-founders, The Merrithew Health & Fitness Group
Ask the Experts!
Got a question? Get answers!
Q. I have a client who has very little upper body flexion when performing exercises like Ab Prep, Single Leg Stretch, Double Leg Stretch, etc. What cues can I give her or what should I do to help increase her strength to perform that flexion?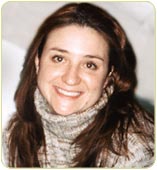 Stefania Della Pia, Program Director, Education & Master Instructor Trainer responds: If your client finds upper body flexion challenging during Single Leg Stretch, Double Leg Stretch and such, try placing the hands behind the head or using an Arc Barrel, Spine Supporter or Mini Stability Ball™ behind the upper back to assist. In addition, try cueing to roll or slide the ribs to the hips, keep the gaze forward and low (without jamming the chin to the chest), and soften the chest down. These cues, modifications and small props will encourage holding flexion for longer periods of time, without straining the neck. Consider decreasing repetitions, adjusting the pace and breath patterns to accommodate programming needs as well. Ideally over time endurance will be developed to maintain the flexion.
Need Pilates Advice? Challenge our panel of experts with any question you may have, and we'll settle the debate, give you our perspective and/or provide support. Send us an email and your question may be featured in next month's newsletter!
Equipment Spotlight
The Evolution of the Cadillac
Joseph Pilates' imaginative spring solution for exercising bedridden patients during the First World War was the origin of the most versatile and effective Pilates rehab-focused exercise machine we have today – the Cadillac. Over the years, this classic exercise tool has been perfected and strengthened. Today, the Cadillac will facilitate challenging exercises for not just the post-rehab client but also the peak performance athlete and everyone in between.
The contemporary STOTT PILATES Cadillac facilitates everything from basic to advanced acrobatic movements. With more than 200 exercise options it offers the opportunity for multi-planar strength and flexibility exercises in sitting, standing or lying positions, promoting programming options for every fitness level and ability.
The Cadillac is an essential component in a complete Pilates studio and great for home practitioners seeking a challenging, full-body workout.
Our Commercial Sales Team can answer any questions you may have and assist you with studio layout, equipment selection and financing, plus staff training. Contact us by email at equipment@merrithew.com or call 1‑800‑910‑0001 x264 (North America) or 1‑416‑482‑4050 x264 (International).


Job Board
STOTT PILATES Job Board
Visit our online Job Board for a list of Pilates Instructor positions worldwide.
Facilities looking for STOTT PILATES Instructors may fill out a Job Board submission form
Toronto Head Office Careers
If you're passionate about Pilates and you're looking for a rewarding, fun and fast-paced career, check out our available positions