In this issue:

Bits 'n Bites

Got Questions?
Want to know more about the STOTT PILATES method, equipment, training and applications? For a list of our most commonly asked questions visit our Frequently Asked Questions.
We Continue to Grow
It's official, there are now 30,000 people worldwide trained in the STOTT PILATES method! Congrats to all the latest additions and welcome to the STOTT PILATES family.
Let's Socialize!
Tweet, Tweet Do you want the latest news on all things Pilates delivered right at your fingertips? Who's doing it, where to train, deals, articles, fun facts and much more! Join the conversation - follow us on Twitter @STOTT_PILATES.
Have Your Say!





Job Board
STOTT PILATES Job Board
Visit our online Job Board for a list of Pilates instructor positions worldwide.
Facilities looking for STOTT PILATES instructors may fill out a Job Board submission form
Toronto Head Office Careers
If you're passionate about Pilates and you're looking for a rewarding, fun and fast-paced career, check out our available positions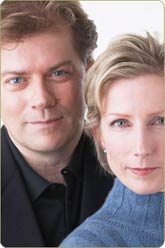 Dear Friends,

For a lot of you the much awaited summer is finally here. Make the most of the warm months — get outdoors to perform all your favorite activities and try something new. Have you wanted to take up running, tennis or golf lessons? Well now's the time to do it. Stay motivated by setting goals and getting friends on board for support. Make time for your favorite Pilates routine to optimize your performance in other activities. Most of all, remember to enjoy and have fun!
Yours in good health,

Lindsay & Moira Merrithew
Co-founders, The Merrithew Health & Fitness Group
In the News

FEATURED STORY
Get Your Game On with Pilates
Pilates is no longer the mystical training secret of the few. Sally Belanger, STOTT PILATES Master Instructor Trainer and trainer to star athletes, explains the recent surge in popularity of Pilates for sports conditioning.
Ask the Experts!
Got a question? Get answers!
Q. I have a few clients in my group classes who complain that their wrists hurt when they are in positions such as Side Bend Prep, Swimming on all Fours, even Cat Stretch. Can you suggest some modifications I could use?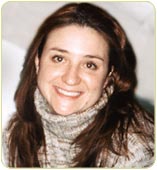 Stefania Della Pia, Program Director, Education & Master Instructor Trainer responds: This is a very common complaint from clients. General weakness in the forearm and/or shoulder girdle can be contributing factors. Try adding a thin pad or roll up the end of the Mat under the heel of the hand (fingers off and lower) to slightly flex the wrists. For four-point kneeling positions, place the hands slightly forward of the apex of an Arc Barrel or have the heels of the hands on the side edges (be sure the shoulders are still over the hands) to slightly flex the wrists and distribute more of the weight into the feet. It is not advisable to support the weight of the torso on a closed fist as this will place too much pressure on the joints of the fingers. If small pads and props are not available try teaching some of these exercises (Side Bend Prep, Leg Pull) on the forearms. The overall range of motion may be decreased but it will still help achieve the essence of the exercise.
Need Pilates Advice? Challenge our panel of experts with any question you may have, and we'll settle the debate, give you our perspective and/or provide support. Send us an email and your question may be featured in next month's newsletter!
Equipment Spotlight
The Spring Wall
A flat-out brilliant use of space
The Baltic birch Spring Wall allows you to replicate many of the exercises performed on a Cadillac or Wall Unit in a compact, space-saving design.

Adjustable and versatile the Spring Wall facilitates a broad range of spring resistance exercises with varying lines of pull. It allows for multi-planar, open and closed chain movements in standing, lunging, squatting, kneeling, sitting, inclined, side-lying, supine and prone positions.

The Spring Wall can be used in conjunction with other accessories and equipment such as a Mat, low model Reformer, Stability Ball™, BOSU®, Pilates Edge™, Foam Roller, Flex-Band® or other props. This diversity and flexibility allows you to design a challenging and effective program for people of all fitness levels from elite athletes to rehab clients. The Spring Wall is ideal for private and group classes as well as home use.
Our Commercial Sales team can answer any questions you may have and assist you with studio layout, equipment selection and financing, plus staff training. Contact us by email at equipment@merrithew.com or call 1‑800‑910‑0001 x264 (North America) or 1‑416‑482‑4050 x264 (International).