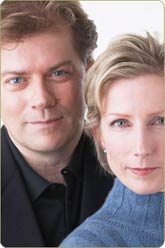 Dear Friends,

Happy New Year! Here's to another year of mind-body fitness growth around the world. We are excited to work alongside our esteemed network of instructors, practitioners and fitness enthusiasts. We thank you for your continued support and for sharing the benefits of Pilates with those in your lives.
As always, we're committed to bringing you all the latest in Pilates news, tips and advice in each issue of this newsletter. We sincerely hope it provides lots of inspiration on your health and fitness journey in 2011.
Yours in good health,



Lindsay & Moira Merrithew
Co-founders, The Merrithew Health & Fitness Group
Ask the Experts!
Got a question? Get answers! Our Pilates experts will share their perspectives, give advice, provide support and coach you along the way to success. So if you need insight into STOTT PILATES® training, marketing support for upcoming courses and workshops or want to challenge yourself with an at home workout – send us an email and your question may be featured in next month's newsletter!

Q. How many times a week should one do Pilates to see results? – Thanks, Jennifer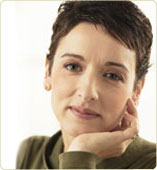 Laureen Dubeau, Communications Director, Education & Master Instructor Trainer responds:
STOTT PILATES exercise is a musculoskeletal conditioning program that should be practiced at least two to three times per week, and up to six times a week. The average active person doing classes every other day, should see some results within 10-12 classes. This will vary depending on the individual and other factors such as the frequency of classes taken, whether they are private or group classes, participation in other physical activities and the level of fitness to start (i.e. if there are any injuries or conditions that need to be taken into account).
Improved results will be found when Pilates is performed in combination with some kind of cardiovascular exercise (walking, running, aerobics, aqua fitness etc.). It is also a great complement to a strengthening or weight training program. Most importantly, the best results will be achieved when the work is done with a well-trained, Certified Instructor.
Our website contains a lot of other information to help you along the way, such as Frequently Asked Questions, Catalogs and Brochures and Newsletter Archive.
Need Pilates Advice? Challenge our rotating panel of experts with any question you may have, and we'll settle the debate, give you our perspective and/or provide support.
Equipment Spotlight

The Spine Corrector: So Much More Than Its Name Implies
When many fitness professionals are asked for their thoughts about the Spine Corrector, the response is often something like "It's the one piece of equipment that I would not want to be without in my own home."
This somewhat overlooked, space-saving, total body exerciser has not garnered all the attention it deserves, especially in a home setting. Although the Spine Corrector does a superlative job of stretching the spine across a wide range of motion, it does so much more than that.
From a very stabilized and supportive base, the Spine Corrector can help open up the chest and relieve chest muscle tightness. This versatile piece of equipment will also help improve leg, hip, torso, shoulder, neck mobility and stability.
Very specific muscle isolations and stretches are easy to accomplish with the pieces' unique ergonomics. Besides adding flexibility to all three curvatures of the spine, it also helps strengthens the spine and the spine's supporting abdominal muscles.
Exercisers with longer torsos will find the ample arch of the unit most accommodating, while sports and dance-focused users will appreciate the improved leverage and support for exercising the arms and upper kinetic chain provided by the attached dowel.
The unit will add variety and a heightened challenge to Mat-work based exercises, as well as affording a platform for back extensions, ab-work, pushups and more. It's also a great warm-up and cool-down tool for workouts on other pieces of equipment.
With absolutely no moving parts and a footprint of just four and a half square feet of floor space, the Spine Corrector offers an extraordinary functional fitness repertoire.
Whether for studio or for home use, this is one piece of exercise equipment you may not want to be without!
Our Commercial Sales team can answer any questions you may have and assist you with studio layout, equipment selection and financing, plus staff training. Contact us by email at equipment@merrithew.com or call 1‑800‑910‑0001 x264 (North America) or 1‑416‑482-4050 x264 (International).