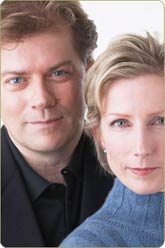 Dear Friends,

In all the daily hustle and bustle, we sometimes get distracted and lose track of our goals. This month, take some well-deserved time to yourself to celebrate your accomplishments and envision the future. Make a list of personal and professional goals, both short and long-term, and devise a plan to help reach them.
Whether you are a fitness professional or enthusiast, we are here to help you meet your mind-body wellness goals. Remember, each day brings with it new opportunities so dream big and enjoy the ride!




Yours in good health,



Lindsay & Moira Merrithew
Co-founders, Merrithew International

Ask the Experts!
Got a question? Get answers! Our rotating panel of Pilates experts will share their perspectives, give advice, provide support and coach you along the way to success. So if you need insight on STOTT PILATES training, a marketing strategy for upcoming courses and workshops, or challenging yourself with an at home workout – send us an email, and your question may be featured in next month's newsletter!

Q. Which Matwork exercises are best for a client who is training for a marathon, to help with hamstring, calf muscles and lower back issues?
– Aoife O'Sullivan, Killarney, County Kerry, Ireland.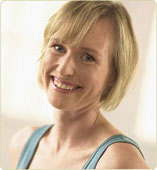 Sally Belanger, Master Instructor Trainer & Education Project Specialist responds:
When training a client who is preparing for a marathon it is important to keep the following points in mind. Marathon running requires mobility through the hip, knee and ankle and large amounts of strength and endurance in the quadriceps, hamstrings, gluteals and calves. Most runners are predisposed to repetitive injuries as running occurs primarily in the sagittal plane and if technique or distance becomes an issue, compensations will lead to poor biomechanics. Keeping this in mind, your program should involve work in the frontal plane, particularly challenging the gluteus medius as it is a primarily a lateral stabilizer of the pelvis. Exercises that challenge the torso in a stable position, while mobilizing the legs will also be very beneficial. Be careful to not bias the leg movements towards hip flexion, as strength and mobility in all planes of motion are very important for proper biomechanics and avoidance of injury. When focusing on the lower limbs, it is necessary to work both the gastrocnemius and soleus eccentrically to ensure both range of motion and stability of the ankle and foot. Mutifidus activation to help segmentally stabilize the spine and assist with resisted rotation will benefit the client, particularly if the client has low back issues.
Need Pilates Advice? Challenge our rotating panel of experts with any question you may have, and we'll settle the debate, give you our perspective and/or provide support.
Equip Tips

When Should I Replace My Star Knobs?
Over time, the threads on the star knobs used on your STOTT PILATES Reformer and Cadillac can wear out. As a result, accessories and parts like the Jumpboard, sliding bars or pulleybars may not be fully secured. When this occurs, replace your star knobs with new ones from STOTT PILATES to ensure that your Reformer or trapeze table parts are safely secured. To learn more about equipment maintenance, please ask to speak with our Equipment Customer Care Specialist when ordering replacement parts.
Questions about equipment maintenance? Need a quote on replacement parts? Contact our Commercial Sales Department by email at equipment@stottpilates.com or call 1‑800‑910‑0001 x264 (North America) or 1‑416‑482 4050 x264 (International).
Job Board
STOTT PILATES Job Board
Visit our online Job Board for a list of Pilates instructor positions worldwide.
Facilities looking for STOTT PILATES instructors may fill out a Job Board submission form.
Toronto Head Office Careers
If you're passionate about Pilates and you're looking for a rewarding, fun and fast-paced career, check out our available positions.