In this issue:

Events & Tradeshows
Prepare for a new year of fitness at an event near you. Check out what's coming up in February and March:
IDEA Personal Trainer Institute
Arlington, VA | Feb 25-28
IHRSA
San Diego, CA | Mar 10-13
Expo West
Anaheim, CA | Mar 12-14
ECA OBOW
New York, NY | Mar 18-21

Save the Date! STOTT PILATES is Coming to Europe! April 23-25
Back by popular demand STOTT PILATES European Symposium is coming to the Sheraton Essen, Germany. Meet and train with world-renowned STOTT PILATES Master Instructor Trainers in a series of cutting-edge workshops. Any fitness professional can attend!

Learn ground-breaking programming options from leaders in the industry, featuring the V2 Max Plus™ Reformer, plyometrics on the new Cardio-Tramp™ and more. Plus, increase client retention with our selection of sport-tailored and lifestage-specific workshops†!

Complete details and registration information coming soon!

Bits n' Bites
Product Update: Group SPX™ Reformers/Accessories
We would like to inform you that we have removed the word "Group" from the official name of all of our SPX Reformers and accessories– they will now simply be referred to as SPX Reformers/ SPX Max Reformers etc. This name change does not apply to programming references. We will be discontinuing the Group SPX Reformer and the base model will now be the SPX Max™ Reformer which can be easily upgraded, is stackable and features the retractable rope system.

What's New at our
Corporate Training Centers?
Toronto, ON
Exam Prep and Matwork Based Workshops
starts Feb 27
Tribeca, NY
Injuries & Special Populations
starts Mar 20
Denver, CO
Intensive Mat-Plus
starts Mar 5

Training Dates Worldwide
Visit our website for upcoming workshops and courses held by our LTCs and Hosting Centers.

Continuing Education:
Spotlight FAQ
Q. How many CECs must I earn annually?


Job Board
STOTT PILATES Job Board
Visit our online Job Board for a list of Pilates instructor positions worldwide.
Facilities looking for STOTT PILATES instructors may fill out a Job Board submission form.

Toronto Head Office Careers
If you're passionate about Pilates and you're looking for a rewarding, fun and fast-paced career, check out our available positions.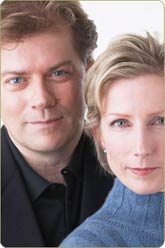 Dear Friends,

Do you remember when the millennium began? At the time, 2010 seemed like the distant future, but here it is in full force! A lot has happened over the past ten years in the health and wellness industry, and we are excited to see what the next year brings our way. From new events and new equipment innovations to new programming, new friends and new partners to STOTT PILATES® – to name just a few – 2010 is going to be riveting, as will the years that follow. We look forward to building our relationship with you!
Pilates is growing astronomically year by year, creating new opportunities for all of us. Pilates Instructors have become the highest-paid and most sought-after in the industry, studios of all sizes are profiting and expanding from the popularity, and exercisers of all levels have found their place and made fitness a priority with Pilates.
Thank you for your support and contributions over the years and for making Pilates what it is today. Here's to 2010 and the future!
Yours in good health,



Lindsay & Moira Merrithew
Co-founders, STOTT PILATES®

In the News
FEATURED STORY
It's Free Shipping Month!
Make your studio dreams a reality in 2010 with FREE SHIPPING all February long! There is no better time than now to upgrade or enhance your studio's equipment offerings from the V2 Max Plus™ Reformer* to the Pilates Rehab Studio Bundle – you can have it all! Or get your Pilates business off the ground and save big! This amazing offer only comes once a year – learn more about Free Shipping Month!
Plan Your Studio Without the Stress!
How much space do I need and how much equipment can I fit into my space? The STOTT PILATES® Studio Planner - an interactive room planner that allows facilities to create their own layouts with any piece of equipment from the STOTT PILATES line-up is finally here! Users can save or share their floor plans or even buy the equipment directly from the planner. Read what our President & CEO has to say about this exciting new tool and why it eases the strain of new studio ventures or upgrades.

Pilates Has No Boundaries
Man or woman, athlete or beginner, soon-to-be Mom or busy Mom, active ager or teen – Pilates can do a world of good for nearly everyone and anyone! Whatever your fitness routine, Pilates can enhance your everyday workout, improve your posture, lengthen and tone your entire body, prevent injury and develop greater body awareness – to name just a few of the perks. Learn about more of the benefits from STOTT PILATES Co-founders Lindsay and Moira Merrithew.

Win a Studio Starter Kit!
A new decade, a new draw – this year you could win a Studio Starter Kit including a V2 Max Plus™ Reformer* Bundle, Stability Chair™ with handles and an Arc Barrel. Simply fill out a ballot with STOTT PILATES at any of the upcoming 2010 events for your chance to win! A big congratulations goes out to Jill Linde, the winner the 2009 V2 Max Plus Reformer draw - we hope you enjoy the newfound freedom of movement, and limitless exercise possibilities!

Just Starting Out? Try This!
With many of us getting our New Year's Resolutions in gear, Radio Canada featured the Basic Pilates, 2nd Ed. DVD on their show to highlighting the benefits of Pilates for mind-body beginners.

A Fitness Routine That Works!
What keeps culinary queen Martha Stewart strong, energetic, flexible and strong minded? A sensible exercise program including structured workouts several times a week – and Pilates! Among a variety of exercises and equipment, we offer the STOTT PILATES Fitness Circle® Exerciser as seen in the January 2010 issue of Martha Stewart Living® magazine. See/Read the article.

Receive a promotional offer from Martha Stewart publications!
Ask the Experts!
Got a question? Get answers! Our rotating panel of Pilates experts will share their perspectives, give advice, provide support and coach you along the way to success. So if you need insight on STOTT PILATES training, a marketing strategy for upcoming courses and workshops or challenging yourself with an at home workout – send us an email, and your question may be featured in next month's newsletter!

Q. I have a question regarding the order of exercises in the STOTT PILATES® Matwork repertoire, and whether they can be mixed up to improve the flow of a routine eg. performing all flexion exercises and then turning over and doing all extension exercises. Many of my Instructor colleagues advocate for this technique but I tend to stick to the order that was taught in my training. What is the expert's view? – Liz Brealy

STOTT PILATES® Master Instructor Trainers,
Sally Belanger, Stefania Della Pia & Laureen DuBeau respond:
Originally, the recommended order of exercises was exactly as you have explained – flexion first then extension exercises to follow. In order to provide a more balanced workout, STOTT PILATES has since changed the original directive by interspersing movements and thus allowing the spine to move in all planes of motion. The current order allows for a complete workout to be performed in one session without overtaxing any one muscle group. However, we encourage you to always be aware of your clients' needs. Due to postural or physical characteristics, what one person finds easy another may find extraordinarily challenging. Therefore, exercises are introduced only if they are appropriate for the client and their specific goals. It is also important to integrate exercises into a client's program based on their fitness level and familiarity with the exercises. The introduction of new exercises may take time – we often break down more complex, coordinated exercises into smaller components for learning purposes. When programming, always be sure to add a suitable warm up and if possible, include movements in all planes, and spinal flexion, extension, rotation etc. Basically, the order of the exercises works quite well as is, but can be altered if the change is justified.
So the general rule is: Follow the Matwork order (deleting or adding modifications where necessary) during each and every session and in turn you will be providing a well-balanced workout, personalized for each one of your clients.
Need Pilates Advice? Challenge our rotating panel of experts with any question you may have, and we'll settle the debate, give you our perspective and/or provide support.
Equip Tips

Fixing Carriage Rollers
Much of the whisper-smooth ride quality of a STOTT PILATES® Reformer can be directly attributed to the patented rolling mechanism of the carriage and its Fixed and Floating Rollers.
Should you find that your carriage is riding roughly and you are hearing low level grinding noises as you work out; this would indicate that it is time to replace the rollers.
To replace your Rollers, follow this simple procedure:
Have two people carefully remove the carriage from the reformer, keeping the carriage level until it is completely out of the rails. Note that for SPX, Rack & Roll and Client models, the stopper plates at the end of the rails will have to be removed first with a flat head screwdriver.
Pull the floating rollers from their bronze bushings then slip in the new floating rollers. Please make sure that the roller floats in and out, smoothly inside the bushing.
Loosen the 5/16" hex bolt in the middle of the fixed roller preferably with a 1/2 inch socket wrench. If the hex bolt is hard to remove, add some leverage.
Insert fixed carriage roller on to the roller pin making sure to place the Fixed Roller with the retaining ring facing the inside of carriage. Tighten 5/16 inch hex bolt on the replacement fixed roller with ½ inch socket wrench; ensure you do not over tighten.
Prior to putting the reformer carriage back into the aluminum rails, wipe the inside of the rails with window cleaner or a dry cloth. This ensures the rails are free of dust or dirt.
Place the carriage back in the rails, ensuring that one person is holding the carriage level while the other person guides the rollers into the rails.
For SPX Rack & Roll and Client models, reattach the stopper plates to the end of the rails with flat head screwdriver.
Busy studios may find it worthwhile to keep a back up set of replacement rollers on hand to avoid potential down time while you wait for your replacement order to arrive.
Questions about equipment maintenance? Need a quote on replacement parts? Contact our Commercial Sales Department by email at equipment@stottpilates.com or call 1‑800‑910‑0001 ext. 264 (North America) or 1‑416‑482 4050 ext. 264 (International).
Featured Products
NOW AVAILABLE
The Non-Latex Flex-Band® Exerciser!
Whether you have latex allergies, sensitivities or simply love bright, vibrant accessories - we have the prop for you! Our all-new non-latex Flex-Band exercisers are now available individually, or in a convenient three-pack with DVD, or in a 12-unit counter-top display. Made with TPE (Thermo Plastic Elastomer) these bands are the perfect alternative to traditional Flex-Bands. Choose from orange (light-strength), lemon (regular-strength) and lime (extra-strength).

Features:
Each band is 6.5"long, 6" wide (200cm x 15cm)
Latex-free
Ideal for travel
Fun new colors