In this issue:

Bits 'n Bites
Thank you for making STOTT PILATES® UK Symposium such a success
We are thrilled you came to see us at our first-ever STOTT PILATES UK Symposium. We hope you enjoyed participating in our sessions or simply learning more about STOTT PILATES.
European Symposium 2012…
…is returning to Germany April 20-22, 2012! Get ready for three days of fun and exciting new programming. The 2012 STOTT PILATES European Symposium is taking place in Essen, Germany. Watch your inbox, early-bird registration begins soon.
Stocking Stuffer Sale
Celebrate the Holiday Season with our Stocking Stuffer sale! December 6-8, Aluminum bottles, flex-bands and CDs are only $5!
Let's Socialize!
New SPTV Videos
The STOTT PILATES Introduction video is now available in nine languages: English, French, Spanish, German, Portuguese, Greek, Mandarin, Polish and Japanese. View and share these videos now!
Have Your Say!




Events & Tradeshows
ISPO
Jan 29-Feb 1 | Munich, Germany
ECA OBOW
Mar 8-11 | New York, New York

Job Board
STOTT PILATES Job Board
Visit our online Job Board for a list of Pilates Instructor positions worldwide.
Facilities looking for STOTT PILATES Instructors may fill out a Job Board submission form
Toronto Head Office Careers
If you're passionate about Pilates and you're looking for a rewarding, fun and fast-paced career, check out our available positions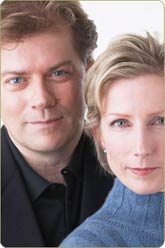 Dear Friends,

Whatever Holiday you're celebrating this month, December is a time of festivities and cheer. The streets are lit up with colorful lights, stores are busy with shoppers and everyone seems in high spirits. December is also a time for reflection and looking forward to New Year's resolutions. Remember to set some new health and wellness goals. In 2012, challenge your mind-body fitness routine by taking your Pilates workout to the next difficulty level or trying a new prop. Your body will love the boost and you will feel great.
On behalf of the entire Merrithew Health & Fitness team, we wish you a joyous Holiday Season!
Yours in good health,

Lindsay & Moira Merrithew
Co-founders, The Merrithew Health & Fitness Group
In the News

FEATURED STORY
Perky Pilates
On November 19, we teamed up with The Pink Tulip Foundation for a fundraiser to support the Foundation's mission to educate girls about breast cancer prevention and healthy lifestyle choices. Check out more from the event on our FaceBook page.
Get Back in Shape with Pilates
It's no secret that physical activity is key to maintaining a healthy lifestyle. See how adding Pilates to your workout routine will help you get back into shape and help you reach your goals. Read more from the Nov/Dec issue of canfitpro!
Pilates for Pregnant Clients
Merrithew Health & Fitness™ continues to educate all over the world with over 30,000 trained in more than 106 countries. Check out this article in the November issue of German magazine Medical Sports Network on the benefits of Pilates for pregnant clients.
Did you enjoy these articles?
See all Merrithew Health & Fitness™ media coverage.
Ask the Experts!
Got a question? Get answers!
Q. I have a question regarding the order of exercises in the STOTT PILATES® Matwork repertoire, and whether they can be mixed up to improve the flow of a routine eg. performing all flexion exercises and then turning over and doing all extension exercises. Many of my Instructor colleagues advocate for this technique but I tend to stick to the order that was taught in my training. What is the expert's view? – Liz Brealy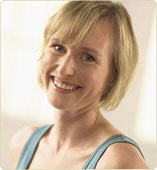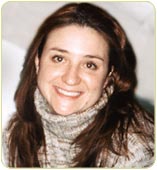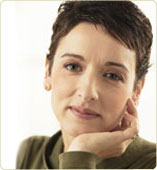 Sally Belanger, Stefania Della Pia & Laureen DuBeau, STOTT PILATES® Master Instructor Trainers respond: Originally, the recommended order of exercises was exactly as you have explained – flexion first then extension exercises to follow. In order to provide a more balanced workout, STOTT PILATES® has since changed the original directive by interspersing movements and thus allowing the spine to move in all planes of motion. The current order allows for a complete workout to be performed in one session without overtaxing any one muscle group. However, we encourage you to always be aware of your clients' needs. Due to postural or physical characteristics, what one person finds easy another may find extraordinarily challenging. Therefore, exercises are introduced only if they are appropriate for the client and their specific goals. It is also important to integrate exercises into a client's program based on their fitness level and familiarity with the exercises. The introduction of new exercises may take time – we often break down more complex, coordinated exercises into smaller components for learning purposes. When programming, always be sure to add a suitable warm up and if possible, include movements in all planes, and spinal flexion, extension, rotation etc. Basically, the order of the exercises works quite well as is, but can be altered if the change is justified.
So the general rule is: Follow the Matwork order (deleting or adding modifications where necessary) during each and every session and in turn you will be providing a well-balanced workout, personalized for each one of your clients.
Need Pilates Advice? Challenge our panel of experts with any question you may have, and we'll settle the debate, give you our perspective and/or provide support. Send us an email and your question may be featured in next month's newsletter!
Equipment Spotlight
The Right Mat For The Right Workout
Mat-based programming is leading the charge in the fitness industry and Merrithew Health & Fitness is here to support you in your wellness journey. We are proud to announce the launch of our brand-new Mat line-up created out of popular demand by instructors and fitness enthusiasts alike. Perfect for Pilates, Yoga and or any form of athletic conditioning or cross-training, our Mats come in various designs and thicknesses to meet all your needs and preferences. Read more.