In this issue:

Bits 'n Bites
STOTT PILATES UK Symposium is happening this month! Most sessions are sold out but there are still a few spots left in the Sunday workshops so act now. Earn your CECs for the year and mingle with the European fitness community. Register now!
Five Days of CECs in NYC!
Save the date – Dec 14-18 Master Instructor Trainers, Stefania Della Pia and PJ O'Clair are coming to our NYC Training Center to teach STOTT PILATES workshops. Stay tuned, more details coming soon!
Let's Socialize!
New SPTV Videos
The STOTT PILATES Introduction video is now available in eight languages: English, French, Spanish, German, Portuguese, Greek, Mandarin and Polish. View and share these videos now!
Have Your Say!





Job Board
STOTT PILATES Job Board
Visit our online Job Board for a list of Pilates Instructor positions worldwide.
Facilities looking for STOTT PILATES Instructors may fill out a Job Board submission form
Toronto Head Office Careers
If you're passionate about Pilates and you're looking for a rewarding, fun and fast-paced career, check out our available positions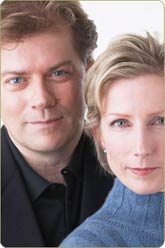 Dear Friends,

We're all guilty of getting caught up in the stress of everyday life. However, with 2012 fast approaching, it's the perfect time to stop and take a minute to assess our goals and reflect on our accomplishments from the past year. Did you take up that exercise you've been meaning to try? Did you make an effort to cook healthier meals? It feels wonderful when we reach our health and fitness goals because it makes for a healthier, happier you. It's not too late to squeeze in a couple more this year! Remember to always make time for yourself and work on developing healthy lifestyle habits to last a lifetime.
Yours in good health,

Lindsay & Moira Merrithew
Co-founders, The Merrithew Health & Fitness Group
In the News

Up Close and Personal
Our very own John Garey, Master Instructor Trainer for Merrithew Health & Fitness™, talks about his successful career in the fitness industry and the benefits of the STOTT PILATES® method. Find out what he has to say.
Why Pilates Principles Work For Rehab This one goes out to our German-speaking readers – learn about the STOTT PILATES Five Basic Principles and the benefits of applying them to rehab and sports injury prevention. Read now!
Did you enjoy these articles?
See all Merrithew Health & Fitness™ media coverage.
Ask the Experts!
Got a question? Get answers!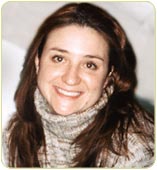 Q. How do you decide which weight of Toning Balls to use? I want to buy a Toning Ball workout DVD but am not sure of which weight of Toning Balls to buy with it.
Stefania Della Pia, Program Director, Education & Master Instructor Trainer responds: If you're already fairly active and healthy, we suggest you start off with the 2lb Toning Balls. This will allow you to challenge yourself with resistance and weight without compromising joint stability and mobility. If you start too heavy too soon, it may compromise your comfort and stability. Also, by choosing a lighter weight, you will be able to effectively activate the smaller stabilizing muscles, particularly in the shoulders. Using a weight that is too heavy will bypass the little muscles and jump right up to firing the larger muscles. Toning the deep musculature is imperative to maintain joint integrity and help prevent injury.

To add challenge to your Matwork routine, when you're ready and feeling stronger, consider increasing your range of movement, decreasing the base of support or try moves that require more endurance or overall coordination instead of simply adding weight.

Need Pilates Advice? Challenge our panel of experts with any question you may have, and we'll settle the debate, give you our perspective and/or provide support. Send us an email and your question may be featured in next month's newsletter!
Equipment Spotlight
The Pilates Edge™
Ramp it up! Add intensity to your Matwork classes and push your limits with the Pilates Edge.
Using the Edge to change the angle of your Matwork exercises, can be used to challenge or support the body. The increasing height helps develop and improve strength and stability in the torso, arms and legs. Alternating body positions through prone, supine, sitting and standing, and facing different directions – either upslope or down slope - can make the exercises easier or can dramatically increase the intensity adding variety to your workout. For an even greater physical challenge or to support the body further, you can incorporate props like Toning Balls™, a Flex-Band® Exerciser or Fitness Circle® Resistance Ring with your Edge.
The Pilates Edge is a triangular foam piece of equipment constructed with a solid wood base. Featuring a densely cushioned vinyl slope to support the body, the Edge also offers eight D-rings sewn around the base that allow for 360 degrees of anchoring points. Use the D-rings to attach Flex-Bands or rubber tubing for additional resistance options.
For some great programming ideas, the STOTT PILATES DVD collection includes Essential Pilates Edge, Intermediate Pilates Edge, Athletic Conditioning on the Pilates Edge and Prenatal Workouts on the Pilates Edge.
If you need a little more variety in your workouts, start Living on the Edge!
Our Commercial Sales Team can answer any questions you may have and assist you with studio layout, equipment selection and financing, plus staff training. Contact us by email at equipment@merrithew.com or call 1‑800‑910‑0001 x264 (North America) or 1‑416‑482‑4050 x264 (International).