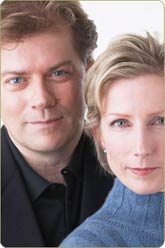 Dear Friends,

Thank you for making the 2010 STOTT PILATES® European Symposium a great success! Despite some unforeseen delays, due to the volcanic ash cloud, most were able to make it out and enjoy three days of Pilates education. For those of you who were not at the event, our team is coming to see you soon - this month we officially kick off our 2010 STOTT PILATES Community of Excellence Tour! A group of our best Master and Lead Instructor Trainers will be traveling the world and teaching some of our most popular workshops. We encourage all of you to take part in these when in your city – it's a great way to earn your CECs or brush up on your Pilates knowledge. We wish you all the best on your Pilates journey, and remember we are always here for you every step of the way.

Yours in good health,



Lindsay & Moira Merrithew
Co-founders, STOTT PILATES®

Ask the Experts!
Got a question? Get answers! Our rotating panel of Pilates experts will share their perspectives, give advice, provide support and coach you along the way to success. So if you need insight on STOTT PILATES training, a marketing strategy for upcoming courses and workshops, or challenging yourself with an at home workout – send us an email, and your question may be featured in next month's newsletter!

Q. At what age can one start performing Pilates on a Reformer? My daughter is eleven, I would love for her to enjoy the benefits of Pilates at an earlier age. Or is it based on height and weight? – Lely Martinez from Winter Haven, FL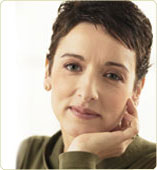 Laureen Dubeau, Master Instructor Trainer & Communications Director of Education responds:
Mind-body exercise like Pilates can help pre-teens achieve physical fitness, be aware of good posture and habits, create optimal movement patterns and increase self esteem and confidence. At this age, an exercise program should focus on proper execution of exercises and ensuring ideal muscular activation. Although the Matwork repertoire is the perfect place to initiate a fitness program, the Reformer can be used as a valuable adjunct.
It was once thought that any exercise using resistance was inappropriate for the 'tween' crowd, because of the risk of developmental abnormalities. Nowadays, the benefits of gentle resistance training are paving the way for a healthier young person. It is imperative to ensure that the level of resistance on the Reformer promotes smooth muscular contractions and that the movements can be performed in a controlled and fluid manner. This is most effectively achieved by focusing on the Five Basic Principles of STOTT PILATES® and creating a program that will challenge balance, strength, flexibility and endurance. The Essential-level exercises are a great starting point. To get the best results, make sure you are working with a qualified instructor. Someone who is well trained will be able to tell if the exercises are being performed correctly and will choose the most appropriate moves to get the best results.
Remember that achieving fitness may take some time and will require a certain amount of dedication and commitment. By following these guidelines, any young person should be able to enjoy the many benefits a fit and healthy lifestyle can bring.
Need Pilates Advice? Challenge our rotating panel of experts with any question you may have, and we'll settle the debate, give you our perspective and/or provide support.

Equip Tips

Moving Pilates Equipment Safely
When rearranging or relocating your STOTT PILATES equipment, it's important to keep your back safe to avoid potential injury. Here are some tips to help make the process smooth and risk-free.
Check the move path for objects or floor irregularities that could put a jarring stop to a loaded move or damage your equipment.
Avoid using a Reformer with easy-roll wheels as a trolley and loading it up with accessories.
When lifting keep your back straight and bend your knees. Grip firmly and lift slowly.
If using an elevator, confirm beforehand that the equipment will fit into the space available. If using stairs, check that both ends of the stairwell offer clear passage.
When loading the equipment into a vehicle, make sure it will fit before you lift it.
When in doubt ask for help! Don't attempt to lift heavy equipment on your own.
Note: if extra space is required when moving a Reformer, the feet, wooden standing platform and support frame, and pulleybars can be removed. Removing the carriage out of the rails will make the load lighter.
Questions about equipment maintenance? Need a quote on replacement parts? Contact our Commercial Sales Department by email at equipment@stottpilates.com or call 1‑800‑910‑0001 ext. 264 (North America) or 1‑416‑482 4050 ext. 264 (International).