Conference Details

IDEA Fitness Fusion

Date
April 22-25, 2010

Trade Show Hours

Thursday, April 22 | 4-7pm
Friday, April 23 | 12:30-2:30pm, 4-6:30pm
Saturday, April 24 | 11am-2pm, 4-6pm

Conference Location

Hyatt Regency O'Hare Hotel and Donald E. Stephens Convention, Center, Rosemont, IL

Contact IDEA

888.999.4332 ext. 7
Register Online
click here
---
Pre-Cons

---
Workshop Sessions

---
Meet Our Presenter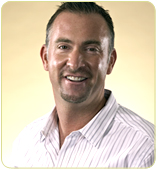 Marshall Eklund
Known for his clinical knowledge, endless humor, and abundant energy, Marshall earned his first fitness certification and began training clients in 1986. As a pioneer in the fitness industry, Marshall was at the forefront of implementing Pilates training into traditional personal training. He holds a Masters degree with a special emphasis in Biomechanics and Athletic Training. He has been a STOTT PILATES® Instructor Trainer and Training Licensee since 2002, and owner of Marshall Eklund Pilates since 1998. Featured in San Diego Magazine's "Best of San Diego", Marshall divides his time between client assessment, staff development, instructor training, and writing.
---
Save 25% on Demo Equipment at IDEA Fitness Fusion
RECEIVE OUTSTANDING SAVINGS
Props used in sessions will be available for sale on a pre-show basis only.
To reserve yours, call 800-910-0001 ext. 264 or email sales@stottpilates.com


Visit the IDEA Marketplace during the show to find the following STOTT PILATES DVD titles:
Spinal, Pelvis & Scapular Stabilization on Equipment, Peripheral Joint Stabilization on Equipment and Mini Stability Ball Workout. Quantities are limited
World's Largest Pilates DVD Library
Upgrade your collection with over 120 award‑winning titles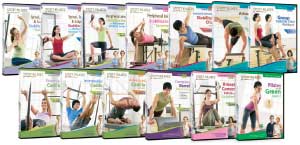 Maximize your earning potential and increase client retention by adding fresh new programming options by STOTT PILATES. Become one of the most sought‑after instructors in the industry with STOTT PILATES' diverse collection encompassing everything from the fundamentals to post-rehab, sport-conditioning, prenatal, and lifestage‑specific programming. View new DVDs and exclusive clips.
---
Now Available - The ISP Support Material Manual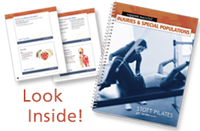 The Injuries & Special Populations Support Material Manual is a great complement to the ISP Resource Guide and follows the course presentation. This book helps trainers gain the knowledge, skill and confidence to develop effective programs for a range of clients.
The Book Details
structural anatomy
muscle classifications
integrated model of motor control
optimal function and dysfunction for specific areas of the body including:
• lumbo-pelvic region • hip • knee • ankle & foot • cervical spine
• shoulder • upper quadrant • elbow • forearm & wrist