Conference Details

Can-Fit-Pro St. John's Personal Training and Group Fitness Conference

Date

November 14-15, 2009

Conference Location

NuBody's Fitness Atlantic Place
215, Water Street ST, St. John's NL, A1C 6C9


Registrer Online
click here

Accomodation

Franklin Hotel
193-195 Water Street, St. John's, NL A1C 1B4
tel: 709-754-9005
0.1 km NE of Nubody's Fitness
$115 per night – please mention you are part of the Can-Fit-Pro group.

Delta Hotel
120 New Gower Street, St. John's, NL A1C 6K4
tel: 709-739-6404
deltahotels.com
0.7 km SW of Nubody's Fitness
$169 per night

Courtyard Marriott
131 Duckworth Street, St. John's, NL A1C 1E9
tel: 709-722-6636
marriott.com
0.8 km NE of Nubody's Fitness
$114 per night
---
Workshop Sessions
---
Meet Our Presenter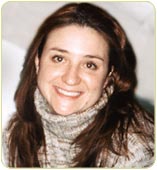 Stefania Della Pia
As Program Director of Education and Instructor Trainer for STOTT PILATES, Stefania Della Pia oversees the growth of the Instructor Trainer program and global implementation of training and certification programs. In addition to teaching Pilates for the past decade, she has represented the company internationally in more than 14 countries as a presenter, trainer and examiner. Stefania is certified as an ACE Personal Trainer and a Can-Fit Pro Personal Trainer Specialist.
---
World's Largest Pilates DVD Library
Upgrade your collection with over 120 award-winning titles!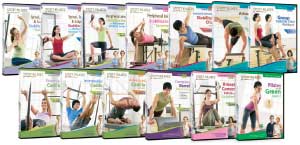 Maximize your earning potential and increase client retention by adding fresh new programming options by STOTT PILATES. Become one of the most sought-after instructors in the industry with STOTT PILATES' diverse collection encompassing everything from the fundamentals to post-rehab, sport-conditioning, prenatal, and lifestage-specific programming. View new DVDs and exclusive clips.

---
Now Available - The ISP Support Material Manual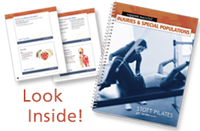 The Injuries & Special Populations Support Material Manual is a great complement to the ISP Resource Guide and follows the course presentation. This book helps trainers gain the knowledge, skill and confidence to develop effective programs for a range of clients.
The Book Details
structural anatomy
muscle classifications
integrated model of motor control
optimal function and dysfunction for specific areas of the body including:
• lumbo-pelvic region • hip • knee • ankle & foot • cervical spine
• shoulder • upper quadrant • elbow • forearm & wrist