Fall into Fitness this September!


STOTT PILATES is a Senior Partner of IDEA,
The Health and Fitness Source



SAVE with

LOW 1.9% Financing

Over a 24-Month Term!†

Whether you're planning to implement a Pilates program or upgrade with STOTT PILATES equipment – get that competitive edge with the lowest interest rate to date: 1.9%
Find out how

Spring into Action this Fall!

STOTT PILATES now offers a choice of two comprehensive Reformer Spring Packages to suit you, your client or your club's needs. Learn more



Add a New Dimension to Your Matwork Routine!


Save 50% on our brand-new Stability Ball Challenge DVD.**
With the purchase of any Stability Ball Power Pack. Get details

For more great STOTT PILATES equipment and accessories, please visit our e-store.

---

Dear Friends,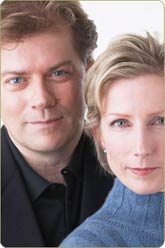 September is always a wonderful month to reflect about ourselves and what we have to look forward to. As children head back to school, we experience perpetual reminders of this new season ahead. How will you give new depth to your career, challenge yourself and others and empower those around you? Dedicating a new year to education and self-improvement means a breadth of drive from the start, but a healthy dose of pride in the end.
By enrolling in STOTT PILATES education and certification programs, you become open to a newfound world of opportunity. Whether you are currently employed in a different field and seeking a new career path or hope to enrich your knowledge as an instructor – our curriculum will provide you with multiple options and avenues to pursue your professional goals. Find a Corporate Training Center, Licensed Training Center or host facililty near you, then choose a course (or let us help you) – and you're off to explore the limitless opportunities in the mind-body fitness industry.
Wishing you the best of luck in this new school year, and your Pilates careers!
Yours in good health,


Lindsay & Moira Merrithew
Co-founders, STOTT PILATES®
---
Mind-Body Wellness for Dancers

When it comes to complete body conditioning, Pilates has what it takes to help professional dancers both physically and mentally prepare for the stage. Find out why the National Ballet of Canada supports the notion that Pilates keeps dancers on their toes.

OnSite Fitness Embraces Pilates

STOTT PILATES Co-founder and Executive Director of Education, Moira Merrithew, shares the benefits of specially designed programming for active aging exercisers. Read the article. Find out Global Sales Director of Full Solutions, Carol Tricoche's thoughts on space management for fitness facilities looking to enrich their Pilates program. Find out more.

Pilates Knows No Boundaries

Pilates has proven to be an all-encompassing method of exercise serving-up various programming options and specific niche repertoires. Learn how STOTT PILATES Master Instructor Trainer John Garey has customized his program to integrate and excite his male clientele for athletic conditioning, preventing injury and improving their overall physique.

World Record Attempt Successful!

On August 16, at the Can-Fit-Pro Consumer Fitness and Wellness Show in Toronto, 623 fitness enthusiasts took part in an invigorating Mat workout led by Moira Merrithew. Congratulations to all those particpants who helped create fitness history. Tune in for a glimpse of the action! Check out the press release

Also at the show, STOTT PILATES co-founders Moira and Lindsay G. Merrithew were presented with the Steve Block Vendor of the Year Award in recognition of STOTT PILATES' long-standing support and service to the fitness industry.
---

Share Your Success Stories



Pilates Fever at the 2008 Olympics!

Further evidence of the versatility of Pilates is the fact that many athletes participating in the 2008 Summer Olympics in Beijing credited the exercise as part of their training regimens. According to various sources, Olympian devotees of Pilates include:




US sprinter Sanya Richards
US swimmer Dara Torres
US swimmer Nathalie Coughlin
British triathlete Hollie Avil
Australian sailor Tessa Parkinson
Canadian rower Tracy Cameron

Do you do Pilates for athletic conditioning – or do you train someone who does?
Let us know by emailing communications@stottpilates.com


New Products



Power Your Way Through September!

Introducing STOTT PILATES' two newest Power Packs which feature some of our most popular DVD titles, along with a piece of versatile Pilates equipment. You'll also receive an exclusive Warm Up Exercise Guide or a bonus Easy Start poster to get yourself aquainted with your new equipment instantly! So go on, open the box and get started!



Pilates for Golf Power Pack

Stretch, strengthen and streamline your golf game with the new Pilates for Golf Power Pack. Prepare to execute your swing like the pros! This new system of Golf Pilates instruction and accessories will help you on and off the green. Includes: Pilates Express™ Mat in Sage Green, two DVDs, Pilates on the Green, Levels 1 & 2 and a weather proof Warm Up Exercise Guide.

75cm Stability Ball Plus Power Pack

Expand your options and engage your core with the new 75cm Stability Ball Plus Power Pack. Ideal for those 6'0" or taller, and in a fresh new color - the new 75cm Stability Ball will enhance core stability and peripheral movement! Add variety to your fitness routine. Includes: ultra-durable, anti-burst Stability Ball made of polyvinyl with a non-slip, ribbed surface, Core Balance DVD, bonus Easy Start poster and a pump.
---

Job Opportunities



STOTT PILATES Job Board
Visit our online Job Board for a list of Pilates instructor positions worldwide.

Facilities looking for STOTT PILATES instructors may fill out a Job Board submission form.



Toronto Head Office Careers
If you're passionate about Pilates and you're looking for a rewarding, fun and fast-paced career, check out available positions.


---

Education — Where to Train



For more information on STOTT PILATES courses and workshops, please contact the Education Department or call 800-910-0001 ext. 261.

STOTT PILATES training and certification courses and workshops are available at Licensed Training Centers and Hosting Sites throughout the world. Click for details and a center near you.
What's New at Our Corporate Training Centers?
TORONTO, ONTARIO


Want to obtain STOTT PILATES Certification, but can't find the time in your week?

The STOTT PILATES Corporate Training Center is offering weekend courses to help you achieve your goals.

See what's starting this Fall!

Intensive Mat-Plus™
starts Oct 31

Intensive Reformer
starts Nov 21

Injuries & Special Populations
starts Oct 4


For pricing information and registration details, please contact courses@stottpilates.com or call 1-800-910-0001 x261

Check out our website for a complete listing of upcoming courses, workshops, and exam dates.

TRIBECA, NEW YORK

Engage in some higher learning, and advance your
STOTT PILATES skills this Fall!

Enroll in our upcoming Advanced and Injuries & Special Populations courses:

Advanced Matwork
Sept 18

Advanced Cadillac
Oct 3

Advanced Stability Chair
Oct 4

Advanced Barrels
Oct 4

Advanced Reformer
Nov 17-19

Injuries & Special Populations
Nov 22-23, Dec 6-7


For pricing information and registration details, please contact tribeca@stottpilates.com or call 1-800-910-0001 x261

Check out our website for a complete listing of upcoming courses, workshops, and exam dates.

DENVER, COLORADO




Test glide the innovative V2 Max Plus™ Reformer* and earn STOTT PILATES CECs at the same time!

Check out the Reformer that transcends traditional equipment by offering unparalleled functionality, range of movement and optimum programming opportunities at these upcoming workshops.

Essential Reformer on the V2 Max Plus™ Reformer*
Oct 18 | 12-3pm

Athletic Conditioning on the V2 Max Plus™ Reformer*
Oct 19 | 10am-1pm



For pricing information and registration details, please contact denver@stottpilates.com

Check out our website for a complete listing of upcoming courses, workshops, and exam dates.

SPOTLIGHT FAQ:




Does the course or workshop have to be a STOTT PILATES workshop to earn STOTT PILATES CECs?

Click here for answer
---


STOTT PILATES Licensed Training Centers & Hosting Sites


Click here for locations closest to you and links to more info, including times and dates.

---

Trade Shows


Enrich Your Pilates Repertoire at the TSI Summit!
Want to become one of the most sought-after instructors in the industry? Train with STOTT PILATES Master Instructor Trainer John Garey and Instructor Trainer Melissa Harrington and discover practical programming options made available through elite Pilates training.
At the show, learn how to motivate, challenge and retain clients long term with our exciting selection of sessions based on popular titles from our DVD library – including:
As producers of the world's largest Pilates DVD library, we have a video to complement all of your favorite workshops – including the fundamentals to sport-tailored and lifestage-oriented titles supporting athletic conditioning, rehabilitation, prenatal and active aging.
When: Oct 10, 2008, 12-7pm
Where: Hilton New York, 1335 Avenue of Americas, New York, NY 10019


Hope to see you there! Get more info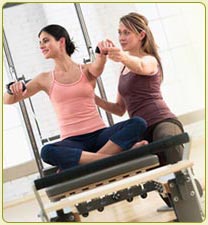 Build Your Pilates Business with STOTT PILATES
at Club Industry!

We Take the Puzzle out of Pilates!
We're experts at putting all the pieces together to deliver the right Pilates solutions for you. Find out how you can make up to $310,000 per year gross and an ROI of 270% in one year at your Full Solutions appointment. Our experts provide personal business consulting on how you can develop a successful Pilates business, no matter how big or small.
To book an appointment or for further inquires please email fullsolutions@stottpilates.com
Conference: October 15-18
Trade Show: October 16-18
Hours: Thurs 12:30-5:30pm | Fri 11:30am-5:30pm | Sat 10am-2pm
Where: McCormick Place - West Building 2301 South Lake Shore Drive, Chicago, IL 60616


Want more event details? Click here
At Both Shows, Enter to Win a V2 Max Plus™ Reformer*!
Visit our booth and fill out a ballot for your chance to win. For complete contest rules and regulations, click here. View a demo clip of this unique Reformer.

Save 25% on demo STOTT PILATES equipment just by visiting our booth at the show,
or pre-order to avoid disappointment!

---
| | |
| --- | --- |
| One Leg Lift | targets core muscles |

1 Starting Position inhale
3 Inhale return foot

2 Exhale lift one foot

Modification rotate torso

STARTING POSITION



1

Begin seated on the ball, keeping your spine in a neutral and vertical position. Ensure your feet are flat on the Mat, hip-distance apart. With no tension in shoulders or neck, put hands behind your head.


EXERCISE



1

Inhale
To prepare



2

Exhale
Keep your torso in an upright position and lift one foot off the Mat, maintaining balance on the ball.



3

Inhale
Return your foot to the Mat.



Complete 3-5 repetitions on each side.






MODIFICATION



When balance can be maintained with one leg lifted, rotate your torso towards the lifted leg before returning it back towards the Mat.



This exercise is excerpted from the Easy Start Exercise Poster included free in Stability Ball Power Packs.

Find more exercises in the STOTT PILATES teaching manual library comprised of 10 titles that document the entire STOTT PILATES exercise repertoire. Three titles are also available in Japanese, French, Spanish, and soon in Portuguese.
CAUTION: Please note the following important cautions before attempting STOTT PILATES exercises.
Consult with your doctor before beginning this or any other exercise program as not all exercises are suitable for everyone. This or any other exercise program may result in injury. If you experience pain or discomfort during exercise, stop immediately and consult your doctor. To reduce risk of injury, never force or strain during exercise.
STOTT PILATES videos and manuals are sold without warranties or guarantees of any kind so the creators, producers, performers, participants and distributors cannot guarantee their suitability and safety for each individual.
Any liability, loss or damage in conjunction with any use of this program, including but not limited to any liability, loss or damage resulting from the performance of the exercises demonstrated, or the advice and information given here is expressly disclaimed.
---
Past Newsletters
Click Here to View Previous Issues of the STOTT PILATES Newsletter.


---
Unsubscribe:
If you wish to be removed from our mailing list, please click here.

Privacy Statement:
At STOTT PILATES, we are committed to protecting your privacy. We use information we collect to process orders and inform you of STOTT PILATES products and services. We will occasionally make our customer lists available to official STOTT PILATES Education Partners. If you would prefer that we not pass your name on, please click here

---