Spring into the Summer this Month!


STOTT PILATES is a Senior Partner of IDEA,
The Health and Fitness Source
June Promotions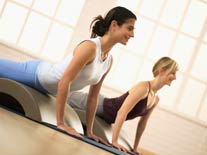 Want to buy Pilates equipment and give your payments a summer vacation each year?

Outfit your facility with STOTT PILATES equipment and
make no payments for three consecutive months each year!† Find out how…
For more information on STOTT PILATES leasing programs, please call 1-800-910-0001 ext.264, or email leasing@stottpilates.com
Celebrate Father's Day with STOTT PILATES
Here are two stellar gift ideas for Dad:
Receive the Pilates for Men DVD FREE.**

When you buy a pair of 3lb Toning Balls. Get details…

Save 10% off an Eco-Friendly Mat™.**

With the purchase of ANY DVD. More info…

For more great STOTT PILATES equipment and accessories, please visit our e-store.
---

Dear Friends,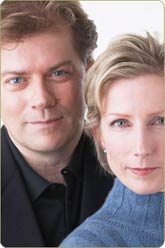 The thrill of exceeding your expectations is the driving force for any achievement. Over the past 20 years we've refined the STOTT PILATES method and our equipment to be more accessible for everyone. STOTT PILATES is the largest full-service Pilates company worldwide. We provide everything you need to achieve long-term health and wellness, including tools to enhance your career in the fitness industry or build a strong and sustainable business.
With a full range of top-of-the-line Pilates equipment, a network of certified instructors exceeding 17,000 and the world's largest Pilates DVD library under our belt – who's to say we can't achieve even more? Our initial quest for Pilates accessibility has truly surpassed our expectations with the help of our dedicated team. Realize that breakthroughs are possible, and know that we're with you every step of the way throughout your Pilates journey.
Yours in good health,
Lindsay & Moira Merrithew
Co-founders, STOTT PILATES®
---
New E-Store Launches Soon

STOTT PILATES tempts your inner shopaholic with our brand-new e-store launching soon. Check out our exciting new design and purchase features! You'll find everything you need to satisfy all your Pilates purchases. Whether you're getting started with a beginner program at home, stocking-up on your Pilates essentials or adding a V2 Max Plus™ Reformer* to your facility's footprint - your online experience is bound to be even more efficient and fun, compliments of STOTT PILATES!

Work Out with Moira Merrithew!

Don't miss your chance to work out with STOTT PILATES co-founder Moira Merrithew at the IDEA World Fitness Convention on July 10. Enjoy this unique Total Body Toning session and get a FREE pair of Toning Balls! Plus, Moira will be leading a Pilates for Pregnancy Media Event/Demo on July 9 at 10:45am, where she will take pregnant participants through a unique Prenatal Reformer Workout. If you're interested in attending the Media Event/Demo free of charge, please email by June 15 to get on the list. Only limited spaces available!

Athletes Meet Your Match

Hockey, football, tennis – whatever your game preference may be, STOTT PILATES has the secret to complete athletic conditioning just like the pros. Learn how to enhance strength, stamina, mobility and coordination while preventing sports injuries through exciting Pilates programming in the latest Training & Conditioning Newsletter.

Join the World's Largest Pilates Class!

In honor of STOTT PILATES 20th and Can-Fit-Pro's 15th Anniversary, we're joining forces to make it into the Guinness Book of World Records – and we want you 'in' on the action!

When: August 16, 2008, 5:15-6pm
Where: Can Fit Pro Toronto, Metro Toronto Convention Center, Hall F. More details to come!
---

New Products



The World's Largest Pilates DVD Library Just Got Bigger.
On June 24 we'll release two more great titles to add to your collection:

Reformer Workout for Men
Give your clients an agility-boosting, strengthening workout that tones every muscle. This repertoire maximizes results by strengthening the core, minimizing injuries and improving balance and coordination. Available with both an English and Spanish language track.

Back Care Repertoire
This comprehensive DVD includes three stretching, strengthening and streamlining workouts designed to improve posture and alignment, and reduce tension and pain. Available with both an English and Spanish language track. Includes 3 workouts on one disc: Be Kind to Your Spine, Standing Tall and Pain-Free Posture
---

Job Opportunities



STOTT PILATES Job Board
Visit our online Job Board for a list of Pilates instructor positions worldwide.

Facilities looking for STOTT PILATES instructors may fill out a Job Board submission form.



Toronto Head Office Careers
If you're passionate about Pilates and you're looking for a rewarding, fun and fast-paced career, check out available positions.

---

Trade Shows


Get your Programming Fix with Exclusive STOTT PILATES Pre-Cons at IDEA World

July 8-12,
Las Vegas Convention Center
Las Vegas, Nevada

IDEA World Fitness Convention™

is a highly anticipated event. Fitness professionals gather annually to share their health and wellness tips, ideas and newfound innovations.

Discover fresh programming options by STOTT PILATES Master Instructor Trainers PJ O'Clair and John Garey on Tuesday July 8. You'll expand your essential repertoire on the Pilates Edge™ and on the innovative V2 Max Plus™ Reformer* and get a total body workout at the same time.

Athletic Conditioning on the Edge
with PJ O'Clair
Essential Pilates on the Edge
with PJ'Clair

9am- 1pm

Essential Reformer on the V2 Max Plus™
with John Garey

1:30-5:30pm

Enter to Win a V2 Max Plus Reformer™!

Visit our booth and fill out a ballot for your chance to win. For complete contest rules and regulations, click here.

View a demo clip of this revolutionary Reformer.

If you haven't quite been tempted enough… Perhaps the opportunity to WIN a STOTT PILATES V2 Max Plus™ Reformer* will do the trick†. Click for details. Simply fill out a ballot at one of the shows listed below for your chance to win. Also during your visit, be sure to enroll in a FREE DEMO and get a FREE GIFT as a token of our appreciation! Find more information on upcoming trade shows.
Now when you visit the STOTT PILATES booth at the numerous trade shows and events we attend, you can SAVE UP TO 25% on the regular list price on demo equipment used at the shows†. To avoid disappointment — you can also pre-order equipment by contacting sales@stottpilates.com
Be sure to check out the schedule below for dates and locations — they are sure to spark an interest in you.
† At selected shows only

Pre-cons, sessions, dates, times and locations are subject to change. Please confirm with the respective organizing associations.

| | | | |
| --- | --- | --- | --- |
| Event | When | Where | |
| Can-Fit-Pro Halifax | June 21-22 | Halifax, Nova Scotia | |
| IDEA World Fitness | July 8-12 | Las Vegas, Nevada | |
| Gold's Gym Convention | July 21-23 | Las Vegas, Nevada | |
| DCAC | July 30-Aug 3 | Alexandria, DC | |
---
What's New at Our Corporate Training Centers?
TORONTO, ONTARIO

How do you ensure all your clients get the best workout in a group situation?

Learn to keep the class moving while giving individual cues and modifications, make successful programming choices for a group scenario, and give effective transitions with these informative workshops in July!

Group Matwork Classes:
Teaching Skills & Programming Choices

Jul y17
3pm-5pm

Group Reformer Classes:
Teaching Skills & Programming Choices

July 31
3pm-5pm


For pricing information and registration details, please contact courses@stottpilates.com or call 1-800-910-0001 x261

Check out our website for a complete listing of upcoming courses, workshops, and exam dates.

TRIBECA, NEW YORK

Take some time off teaching this summer and expand your knowledge with STOTT PILATES courses and workshops in New York City!

| | |
| --- | --- |
| Intensive Reformer | July 7 |
| Advanced Reformer | July 23 |
| Injuries & Special Populations | Aug 4 |
| Ultimate Back Care | Aug 8 |
| Vertical Frame | Aug 8 |


For pricing information and registration details, please contact tribeca@stottpilates.com or call 1-800-910-0001 x261

Check out our website for a complete listing of upcoming courses, workshops, and exam dates.

DENVER, COLORADO

If you're interested in pursuing a career as a Pilates personal trainer, then the Colorado Athletic Club – Inverness is your starting point. It's never too early to plan ahead for your own professional development!

| | |
| --- | --- |
| Intensive Reformer | Sept 12 |
| Intensive Mat-Plus™ | Nov 21 |


Sign up for the Intensive Program, or get more information by calling Deepa Matharu at 1-800-910-0001 x287 or email hostedcourses@stottpilates.com

SPOTLIGHT FAQ:

How do I make a submission for my CECs?
---
| | |
| --- | --- |
| Hip Rolls with Toning Balls | targets glutes, abs & back of thighs |

| | |
| --- | --- |
| | |
| 2 exhale lift off mat | |
| | |
| 3 inhale hold position | |
| | |
| 4 exhale roll down | |




WARM UP FIRST



Remember to start your workout with a warm up
Go to www.stottpilates.com and click on "warm up" for a detailed description of each exercise.


STARTING POSITION



Begin lying on your back with Toning Balls underneath the arches of your feet keeping feet hip-distance apart. Ensure spine is neutral, neither arched nor flattened and arms by your sides.




EXERCISE



1

INHALE
to prepare



2

EXHALE
Keep the Toning Balls stationary underneath your feet. Starting from your tailbone, slowly roll spine off the mat until your hips are lifted, and weight is resting equally between shoulder blades.



3

INHALE
Hold position, keeping hips lifted and abdominals tight.



4

EXHALE
start from the top of your spine and slowly roll down to starting position on mat.



Complete 5-8 repetitions.



This exercise is excerpted from the Toning Ball Easy Start Poster, included FREE in the Toning Ball Power Pack.

Find more exercises in the STOTT PILATES teaching manual library comprised of 10 titles that document the entire STOTT PILATES exercise repertoire. Three titles are also available in Japanese, French, Spanish, and soon in Portuguese.
CAUTION: Please note the following important cautions before attempting STOTT PILATES exercises.
Consult with your doctor before beginning this or any other exercise program as not all exercises are suitable for everyone. This or any other exercise program may result in injury. If you experience pain or discomfort during exercise, stop immediately and consult your doctor. To reduce risk of injury, never force or strain during exercise.
STOTT PILATES videos and manuals are sold without warranties or guarantees of any kind so the creators, producers, performers, participants and distributors cannot guarantee their suitability and safety for each individual.
Any liability, loss or damage in conjunction with any use of this program, including but not limited to any liability, loss or damage resulting from the performance of the exercises demonstrated, or the advice and information given here is expressly disclaimed.
---
Past Newsletters
Click Here to View Previous Issues of the STOTT PILATES Newsletter.


---
Unsubscribe:
If you wish to be removed from our mailing list, please click here.

Privacy Statement:
At STOTT PILATES, we are committed to protecting your privacy. We use information we collect to process orders and inform you of STOTT PILATES products and services. We will occasionally make our customer lists available to official STOTT PILATES Education Partners. If you would prefer that we not pass your name on, please click here

---