continuing education workshops STOTT EDUCATION introductory and continuing education workshops are a great way to experience STOTT PILATES and expand your knowledge. Workshops are available at the STOTT CERTIFICATION CENTER nearest you or can be arranged on-site at your facility. All workshops qualify for continuing education credits from STOTT and other recognized accreditation organizations.

---
workshop Essential Matwork*
covers the essential level exercises with an emphasis on exercise essence, breathing, verbal and visual cuing.
Saturday June 29, 2002 | 9am–12pm fee of $110.00 includes presentation notes.
---
workshop Fitness Circle* & Flex-Band*
shows you how to intensify STOTT PILATES MATWORK* exercises and add variety to your pilates programming using the FITNESS CIRCLE* resistance ring and FLEX-BAND* exerciser.
Saturday June 29, 2002 | 1–4pm fee of $140.00 includes presentation notes.
---
BONUS: both workshops
take both workshops for only $230.00 includes presentation notes.
---

Register now, space is limited!
your place reserved upon receipt of full payment.
---

to apply: download application form and print. Mail completed form to STOTT EDUCATION, 2200 Yonge Street, suite 1402, Toronto Ontario, Canada M4S 2C6 or FAX to 416-482-2742 .



to receive the flyer: click to download and view a copy of the flyer promoting these workshops


---
DOWNLOADING PDF DOCUMENTS please note that you must have acrobat reader installed in your system to open, read and print our application forms and flyers. If you don't already have this software, it is available for FREE from www.adobe.com. click on link and follow directions before downloading our forms.
---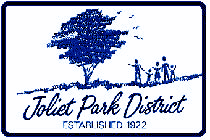 COURSE LOCATION:
Joliet Park District,
3000 West Jefferson
Joliet Illinois 60435
For driving directions (only) call:
815-741-7275 ext. 127
To register or for costs and additional information regarding these courses, call Jane Underhill at 1-800-910-0001

EARN ACE CREDITS
STOTT is recognized by the American Council on Exercise* as a Continuing Education Specialist.

PREREQUISITES
The intensive courses above are recommended for certified fitness instructors, personal trainers, and other fitness & health professionals who want to expand their knowledge and enhance their business. Applicants must have, at least three years experience teaching fitness, dance or movement, familiarity with the works of Joseph Pilates, formal anatomy training and a working knowledge of muscle origins, insertions and functions, in order to attend the course.