Live Your Destiny, this December!


STOTT PILATES is a Senior Partner of IDEA,
The Health and Fitness Source
December is the Perfect Time to Buy Pilates Equipment!
Don't miss your chance to take advantage of the U.S. Tax Write-Off! Buy STOTT PILATES® equipment and put it into service by December 31, 2008 – and you can receive a generous tax incentive! Plus, don't pay until 2009!†

Find out how to get started

Gift Giving is Made Easy with STOTT PILATES!
Give the gift of fitness this holiday season. Save 20% on any of our all-in-one Gift Packs during December!** Get offer details

For more great STOTT PILATES equipment and accessories, please visit our e–store.
---

Dear Friends,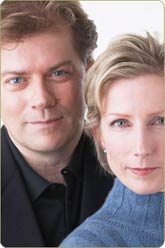 Well, it's that time of year again! Time to find the perfect gift for your friends and family, and maybe even yourself; to reflect on the past year and your accomplishments; and to evaluate your fitness goals for the New Year. With 2009 just around the corner, Pilates enthusiasts are gearing up to make some changes. If you're new to the wonderful world of Pilates, why not try our newest At Home DVD titles so you can work out in the comfort of your own home? If you're an instructor, check out our cutting-edge professional titles and add some spice to your classes by sprucing up your teaching repertoire. Are you or is someone you know a rehab specialist, physical therapist, or professional in the healthcare community? If so, this January we have some exciting new courses, workshops and information sessions on how you can add Pilates to your practice - and enhance your revenue opportunities. We're here to help you further your personal and professional health and wellness goals. So from our family to yours, we wish you all the best for the holiday season.
Yours in good health,


Lindsay & Moira Merrithew
Co-founders, STOTT PILATES®
Are You or is Someone You Know a Certified Rehabilitation Professional?
Our Rehabilitation Program offers clinicians a detailed discussion of the STOTT PILATES Therapeutic Foundations, Five Basic Principles in relation to spinal, pelvic and scapular conditions as well as peripheral joint issues. Discover the benefits of putting this method into practice. For more info visit our Rehab page.

How to Heal a Dance Injury
Undue stress is put on a dancer's body and mind throughout their career. Pilates can help to rehabilitate and avoid future injury while focusing on strength and complete body conditioning. Find out why professionals in the rehab community use Pilates to help dancers spring back from injury.

Successful World Record Attempt Caught on Camera
Over 600 Pilates and fitness enthusiasts took part in the World's Largest Pilates Class at Can-Fit-Pro Toronto on August 16–23! Read co-founders of STOTT PILATES Moira and Lindsay G. Merrithew's account of this groundbreaking event. Final word from Guinness coming soon!

Take Your Fitness Career to New Heights!
The secret to becoming one of the highest-paid and most in-demand instructors in the fitness industry is out – get Pilates certified! With over 10 million people participating in Pilates today, club owners and clients alike are actively seeking well-rounded Pilates instructors. Get the scoop
Share Your Success Stories

Overcoming Pain with Pilates

Did you know that Pilates was originally developed as a rehabilitation technique? It's true! With its ability to support the body's weight, relieve joint pressure, and provide controlled and smooth movements, Pilates equipment is ideal for post-rehabilitation purposes.

Has Pilates helped you or a client overcome pain or injury? Let us know by emailing stories@stottpilates.com

Business Tips
You Told Us…

Jayme Newhouse of Pilates Training Center Hawaii shares her three secrets to success:

Realizing I'm in the customer service business: without customers, you don't have a business.


Teaching courses regardless of how many people have signed up. It is not always about the money, it is about the experience. Any experience can be transformed into something of value.


Encouraging the instructors that work for me. I tell them, "This is your business; you can work as much or as little as you like." They know how much I appreciate them -- without them I would not be as successful.

Send your secrets to success with us by emailing stories@stottpilates.com.

"After getting an injury in Brazilian Jiu-Jitsu, I started taking Pilates classes at my local gym as a way to maintain my fitness level during my recovery. It quickly became an integral part of my training, both as a way to prevent injuries and improve my game. Core strength is very important in Jiu-Jitsu and classes generally involve extensive ab work, but most of it focuses on the external abdominals and I feel that I have a stronger, more solid core than many of my competitors thanks to Pilates and its emphasis on the deeper abdominal muscles."


New Products

Upgrade Your DVD Collection with our Holiday Exclusive 3-Packs

Pre-order our exclusive DVD 3-packs for you or a friend this holiday season. Each stunning box set includes three popular titles to meet your fitness goals – choose from our collection of four, or collect them all!


Amazing Body 3-Pack
Contains:
The Secret to Strong Arms, Buns & Thighs Total Body Sculpting
Sculpt & Tone with Flex-Band®

BUY NOW


Weight Loss 3-Pack
Contains:
Walk On to Weight Loss
The Secret to Weight Loss, Vol. 1
The Secret to Weight Loss, Vol. 2

BUY NOW

Power Pilates 3-Pack
Contains:
The Secret to Flat Abs
Core Challenge
Power Paced Pilates

BUY NOW

Express Series 3-Pack
Contains:
Basic Pilates, 2nd edition
Sunrise Workout
Revive Workout

BUY NOW

Sculpt & Tone with the Professional's Choice

Stretch, strengthen and streamline your body using the ultimate sculpting tool – the Flex-Band® exerciser. This workout-in-a-box will change your body by boosting muscular endurance, targeting specific muscle groups and increasing your fat-burning capacity.

Flex-Band® Power Pack
Contains:
Intense Sculpting Challenge DVD,
1 regular-strength and
1 extra-strength Flex-Band and bonus Easy Start poster



Job Opportunities

STOTT PILATES Job Board
Visit our online Job Board for a list of Pilates instructor positions worldwide.

Facilities looking for STOTT PILATES instructors may fill out a
Job Board submission form.

Toronto Head Office Careers
If you're passionate about Pilates and you're looking for a rewarding, fun and fast-paced career, check out available positions.
Education — Where to Train
For more information on STOTT PILATES courses and workshops, please contact our Education Department or call 800-910-0001 ext. 261. STOTT PILATES training and certification courses and workshops are available at Licensed Training Centers and various Hosting Sites throughout the world. Click for details and a center near you.
What's New at Our Corporate Training Centers?

TORONTO, ONTARIO


Limited space available at the 2nd Annual Seven Days of CECs on December 10-16!

Plus! Due to popular demand, we've added six additional workshops to this event. Enroll today

TRIBECA, NEW YORK




Take part in the 1st Annual Seven Days of CECs at Tribeca on December 13-19!

Already attending? Sign up for a second workshop during the week and save 20! Learn more

DENVER, COLORADO




Spice up your personal training or group class repertoire with Pilates! Get a taste of what STOTT PILATES education has to offer by enrolling in our workshops! Anyone can attend! Sign up today

Licensed Training Centers & Hosting Sites


Click here for locations closest to you and links to more info, including times and dates.

Spotlight FAQ

Q. How do I gain credits attending
STOTT PILATES workshops?

Trade Shows
STOTT PILATES at a Location Near You – Check Out the 2009 Events Calendar!
Great things are in the works for us in 2009, and we want you to be a part of the action and have your share of the savings! Studio owners and Pilates enthusiasts alike can save 25% on the revolutionary V2 Max Plus™ Reformer*; get free business advice from our Full Solutions™ Executive Team; and/or earn CECs by attending our innovative sessions.

Keep your eye on our events calendar to see what's coming up.
Ab Prep

targets abdominals

WARM UP FIRST



Remember to start your workout with a warm-up

Read these important cautions. For a detailed description of warm-up exercises visit www.stottpilates.com/warmup.


STARTING POSITION



1

Lean against the Mini Flex-Ball™, with the ball placed at mid-back. Ensure that your spine is in a neutral position (neither arched nor flat), knees bent and kept hip-distance apart. Hands are placed behind your head.


EXERCISE



2

Inhale
Release upper torso in to extension over the ball



3

Exhale
Curl your head and upper torso forward in to flexion.



Complete 8-10 repetitions.




This exercise is excerpted from the Easy Start exercise poster included free in the
Mini Flex-Ball™ Power Pack.

Remember to start your workout with a warm-up routine.
Go to stottpilates.com and click on warm up for a detailed description

Find more exercises in the STOTT PILATES teaching manual library comprised of 10 titles that document the entire STOTT PILATES exercise repertoire. Three titles are also available in Japanese, French, Spanish.




CAUTION: Please note the following important cautions before attempting STOTT PILATES exercises.

Consult with your doctor before beginning this or any other exercise program, as not all exercises are suitable for everyone. This or any other exercise program may result in injury.

If you experience pain or discomfort during exercise, stop immediately and consult your doctor. To reduce risk of injury, never force or strain during exercise.

STOTT PILATES videos and manuals are sold without warranties or guarantees of any kind so the creators, producers, performers, participants and distributors cannot guarantee their suitability and safety for each individual.

Any liability, loss or damage in conjunction with any use of this program, including but not limited to any liability, loss or damage resulting from the performance of the exercises demonstrated, or the advice and information given here is expressly disclaimed.
Past Newsletters

Click Here to view previous issues of the STOTT PILATES Newsletter.


Unsubscribe:
If you wish to be removed from our mailing list, please click here.

Privacy Statement:
At STOTT PILATES, we are committed to protecting your privacy. We use information we collect to process orders and inform you of STOTT PILATES products and services. We will occasionally make our customer lists available to official STOTT PILATES Education Partners. If you would prefer that we not pass your name on, please click here

---