Upcoming Training Courses
---
course IMP

Intensive Mat-Plus

level 1, 40 hours

winter 2011 | Jan 14-16 | Jan 21-23 | Jan 29-30 | 12pm-5:30pm

---
course IR

Intensive Reformer

level 1, 50 hours

winter 2011 | Jan 8-9 | Jan 14-16 | Jan 21-23 | Jan 29-30 | 12pm-5:30pm

---
course ICCB

Intensive Cadillac, Chair & Barrels

level 1, 50 hours

winter 2011 | Feb 4-6 | Feb 12-13 | Feb 18-20 | Feb 26-27

---
course ICAD

Intensive Cadillac

level 1, 25 hours

winter 2011 | Feb 4-6 | Feb 12-13 | 12pm-5:30pm

---
course ICHR

Intensive Stability Chair

level 1, 15 hours

winter 2011 | Feb 18-20 | 12pm-5:30pm

---
course IBRL

Intensive Barrels

level 1, 10 hours

winter 2011 | Feb 26-27 | 12pm-5:30pm

---
course AM

Advanced Matwork

level 2, 6 hours

winter 2011 | Feb 5 | 11am-5:30pm

---
course AR

Advanced Reformer

level 2, 18 hours

winter 2011 | Feb 18-20 | Fri 11am-5:30pm | Sat-Sun 12pm-6:30pm

---
course ACCB

Advanced Cadillac, Chair & Barrels

level 2, 12 hours

winter 2011 | Mar 5-6 | 12pm-6:30pm

---
course ACAD

Advanced Cadillac

level 2, 6 hours

winter 2011 | Mar 5 | 12pm-6:30pm

---
course ACHR

Advanced Stability Chair

level 2, 3 hours

winter 2011 | Mar 6 | 12pm-3pm

---
course ABRL

Advanced Barrels

level 2, 3 hours

winter 2011 | Mar 6 | 3:30pm-6:30pm

---
course ISP

Injuries & Special Populations

24 hours

spring 2011 | Mar 24-27 | Thu-Fri 11am-5:30pm | Sat-Sun 12pm-6:30pm

---
A written & practical exam is required for certification
exam may be taken within six months of completing course(s)
---
Space is limited! To register or for costs and additional information regarding these courses, call 562-598-8585 (877-774-5283), email jgpedu@gmail.com or visit www.johngareypilates.com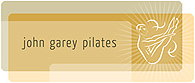 TWO LOCATIONS:

The Market Place, 6539 E. Pacific Coast Highway, Long Beach, CA 90803



Body Aligned, 15304 Sunset Blvd.
Pacific Palisades, CA 90272

phone: 562-598-8585
fax: 562-598-8764
email: jgpedu@gmail.com
toll-free: 1-877-7- PILATES
(877-774-5283)


Also Hosting In:


Bakersfield, California


Huntington Beach, California


Los Angeles, California


Newport Beach, California


Pasadena, California

visit John Garey Pilates Studio at www.johngareypilates.com

The Studio
LONG BEACH: The newly expanded studio's modern, warm and energetic interior design in shades of gold, brown, and beige create to a soothing and elegant environment. The 3,400 square foot studio features a Reception /Waiting Area, Group Fitness Room, Group Pilates Equipment Room, Private Pilates Training Room, a Private Changing Room, and two Restrooms. Our fully-equipped studio features STOTT PILATES equipment including 3 V2 Max Plus Reformers, 8 Rack & Roll Reformers, 1 V2 Max Rehab Reformer, 2 Cadillacs, 8 Spring Walls, 10 Split-Pedal Stability Chairs, 3 Ladder Barrels, 10 Arc Barrels, and 4 Spine Correctors and small apparatus.

Instructor Trainer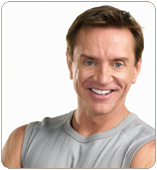 Owner, JOHN GAREY holds a MA in Adult Fitness from New York University. A former U.S. National Aerobic Champion, he has been studying and practicing pilates since 1993. John is an acclaimed international fitness presenter and STOTT PILATES Master Instructor Trainer.

Getting There
LONG BEACH: Located in the Market Place at the corner of 2nd Street and Pacific Coast Highway in Building H, Unit 3, right on the lake. There is plenty of free parking in the shopping center. see map

PACIFIC PALISADES: see map

---
PREREQUISITES
The intensive courses above are recommended for certified fitness instructors, personal trainers, and other fitness & health professionals who want to expand their knowledge and enhance their business. Applicants must have, at least three years experience teaching fitness, dance or movement, familiarity with the works of Joseph Pilates, formal anatomy training and a working knowledge of muscle origins, insertions and functions, in order to attend the course.

REQUIRED COURSE MATERIALS
For a list of required (and optional) course materials click here


NOTE REGARDING EXAMS
You are not obliged to write (and pay for) two exams if you are planning to take both courses. You may choose to wait until completion of the second course to write your exam (a combined Matwork and Reformer exam). If you prefer to pause between courses, you may choose to take an exam to become certified in Matwork only, and another exam (a combined Matwork and Reformer exam) after completing the second course to become certified in Reformer work. In this case two exam fees would apply.
---