the stott basic t-shirt 100% cotton t-shirts with ribbed neckline, two slightly different looks. Choose Black ink on Athletic Grey t-shirt with small STOTT logo on front and "Intelligent Exercise. Profound Results." slogan on the back or Black t-shirt with slogan on front and large STOTT logo on back, printed in white. Available in medium, large and extra large sizes.
$12US each. plus shipping.
to purchase: click here to enter STOTT store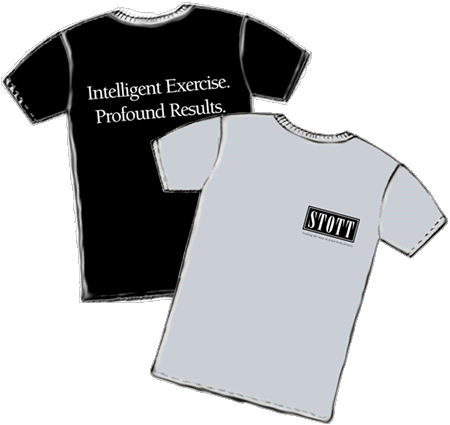 ©All material copyright STOTT EQUIPMENT SALES INC. 1998. All rights reserved.
This material, including photographs, may not be copied or used in any form without express permission from STOTT.