The Spine Corrector assists stretching and strengthening of the torso and shoulders. The baltic birch panels and maple handgrips are solid and sturdy. High-quality EVA foam upholstered with black vinyl is durable, long lasting and easy to clean.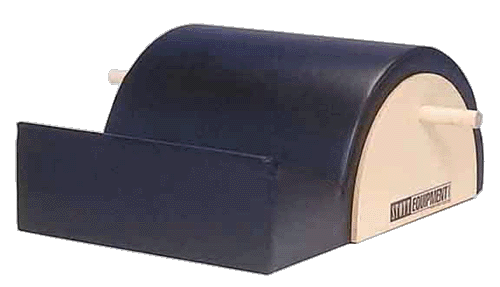 specs width 31" | height 12" | overall length 30" | weight 24 lbs
The retail price for the Spine Corrector is $425 US. We provide a professional discount -- if you think you might qualify, please email or call us for more information. Our toll-free telephone number is 1-800-910-0001
to purchase: click here to enter STOTT store
©All material copyright STOTT EQUIPMENT SALES INC. 1998. All rights reserved.
This material, including photographs, may not be copied or used in any form without express permission from STOTT.