Fitness Circle® resistance exerciser: diameter 12" or 14"; height 6"; weight 2 lbs

Cost: $60.00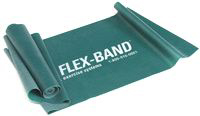 Flex-Band exerciser: available in Regular or Extra-Strength; length 5 feet

Cost: Regular Strength $5.00
Extra-Strength $6.00

All prices are quoted in US dollars.

Fitness professionals may be eligible for further discounts. For further details and pricing (including quotes in Canadian dollars), log in to our store.


FITNESS CIRCLE® &
FLEX-BAND VIDEOS
SAVE $10 when you purchase a Fitness Circle with one of our Fitness Circle videos!



Isolate, activate and condition the deep muscles of the body using the Fitness Circle! 25 minute workout.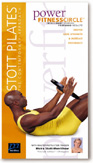 Safely push your body to the limit! Recommended for those who have mastered the essential level exercises. 38 minute workout.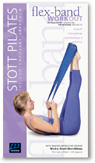 Achieve many of the benefits of a Reformer workout using the resistance of the Flex-Band to simulate the tension. 55 minute workout.

For more information, visit our Videos page.


---
All material copyright Merrithew Corporation 2001. All rights reserved.
This material, including photographs, may not be copied or used in any form without express permission from Merrithew Corporation.