In this issue:
Best Pilates Chair!
Thank you all for your continued support. We are very excited to announce that our Split Pedal Stability Chair™ has won the award for Best Pilates Chair in the 2012 About.com Reader's Choice Awards.
Bits 'n Bites
The Wild Betty's
We are proud sponsors of The Wild Betty's an all women's mountain biking club. Take your bike riding experience to the next level!
Looking for an exciting new workout?
This year we will be releasing over 50 new and exciting DVDs with 6 new titles expected in April. Check out what's available now!
Spring Fling
Our Corporate Training Centers are offering "Spring Fling" workshops featuring various Specialty Tracks. Become a specialist today.
Let's Socialize!
Be sure to check out our Mindful Monday posts on Facebook and Twitter every week highlighting various DVD clips; starting the week off on a positive note by taking a moment to think about quality exercise and movements.
Have Your Say!
Job Board
STOTT PILATES Job Board
Visit our online Job Board for a list of Pilates Instructor positions worldwide.
Facilities looking for STOTT PILATES Instructors may fill out a Job Board submission form
Toronto Head Office Careers
If you're passionate about Pilates and you're looking for a rewarding, fun and fast-paced career, check out our available positions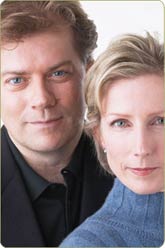 Dear Friends,

Spring is in the air and it's the perfect time to boost your exercise routine or revisit your fitness goals. Why not participate in an outdoor activity like going for a brisk walk, a jog or a bike ride. Whatever activity you do choose, remember that maintaining or increasing your fitness level is key for a healthy body and lifestyle.
Yours in good health,


Lindsay & Moira Merrithew
Co-founders, Merrithew Health & Fitness™
In the News

FEATURED STORY
Pilates: Physical activity for a lifetime
More and more exercisers are turning to Pilates to help increase circulation, strengthen posture and improve ability and agility. Read more on 50Plus about Pilates being beneficial at any age.
Virtual Pilates
With our ever-so busy lives, has anyone ever considered virtual Pilates classes? See what the pros say in Health Club Management, page 44.
Approved Training Provider
Merrithew Health and Fitness™ is now an Approved Training Provider with Skills Active providing The Register of Exercise Professionals (REPs) members in the UK Continuing Professional Development (CPD) credit points. REPs members can now obtain 16 CPD credit points upon completion of the STOTT PILATES® Reformer course in the UK. Look for more courses and workshops to be listed on the REPs website that qualify for CPD points.
Toronto Symposium
We are excited to share the details about the upcoming Merrithew Health & Fitness™ Toronto Symposium which will be held in Toronto, June 8-10. Find out more!
The European Symposium is just around the corner. Moira Merrithew will be co-teaching several workshops with the Master Instructor Trainers. Register Now!
Did you enjoy these articles?
See all Merrithew Health & Fitness™ media coverage.
Ask the Experts!
Got a question? Get answers!
Q. What is the difference between hyperextended knees and supported knee extension and how can you tell if a client is hyper extending their knees? What are some effective cues to prevent hyperextension in the knees?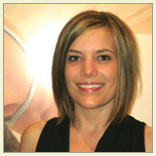 Sarah Jarvis, Instructor Trainer responds:
Knee hyperextension occurs when the knee passes its normal straightened position. Hyperextension not only leaves the knee in an unsupported position but it can cause injuries which can damage ligaments, cartilage and other structures in the knee. When the knee is extended passed the normal range, you can see the knee is bent backwards and/or the knee is bulging backward. If the knee is hyperextending during Footwork on Reformer you will also see the patellas sinking and/or knee joints locking/snapping at the end range. It is very important to cue and engage the quadriceps to fully extend the knees to be sure the joint is supported and the muscles are being strengthened efficiently. Effective verbal cues are "pull up the knee caps or patella", "feel the muscles wrapping around the thigh", and "extend with control". Gently tapping above the patella to activate quads is also an effective tactile cue. Focus on strengthening the popliteus, vasti, rectus femoris, hamstrings, soleus, gastrocnemius, gracilis, and sartorius muscles.
Need Advice? Challenge our panel of experts with any fitness questions you may have and they will provide their perspective based on their experience.
Equipment Spotlight
Stability Cushion™
Intensify your workout and activate the body's deep support systems with the unstable nature of the Stability Cushion™. It's an ideal tool for establishing and reinforcing balance, stability and proprioception, while gaining core strength. Exercises can be performed in standing, kneeling, seated, supine and prone positions.
Everyone, from rehab clients to professional athletes, can benefit from this balance accessory as it supports exercisers up to 350 lbs. Available in two sizes and colors, Stability Cushions™ can be used separately, but should ideally be used in pairs.
Not sure how to start? Let Master Instructor Trainers Moira Merrithew and John Garey guide you through challenging routines in our two brand-new DVD titles Athletic Conditioning on Stability Cushions™, Balance & Strength on the Stability Cushion™ and Essential Matwork on Stability Cushions™. Add a new dynamic to your regular Matwork routine with the Stability Cushions™!
Contact us for more information on products, education and equipment.