In this issue:
Bits 'n Bites
Looking to add more power and punch to your workout?
We will be releasing 15 new and exciting DVDs in March. Stay tuned for more information, get some rest, and get ready to feel the burn.
German Manuals Coming Soon!
Merrithew Health & Fitness™ continues to educate all over the world. Stay tuned for more information.
We Move Forward 2012
Merrithew Health & Fitness is a proud sponsor of the We Move Forward 2012 women's conference, featuring Lead Instructor Trainer Kim Kraushar. Check out the schedule online!
European Symposium 2012
Join us and experience our brand-new programming, equipment and accessories from Merrithew Health & Fitness! Early bird registration ends February 15. Register Now!
Let's Socialize!
Connect with us Online
Do you want the latest news on all things Pilates delivered right at your fingertips? Who's doing it, where to train, deals, articles, fun facts and much more! Join the conversation - follow us on Twitter
@STOTT _PILATES or Like us on Facebook
Have Your Say!
Events & Tradeshows
ECA OBOW
Mar 8-11 | New York, New York
IHRSA
Mar 14-17 | Los Angeles, CA
Job Board
STOTT PILATES Job Board
Visit our online Job Board for a list of Pilates Instructor positions worldwide.
Facilities looking for STOTT PILATES Instructors may fill out a Job Board submission form
Toronto Head Office Careers
If you're passionate about Pilates and you're looking for a rewarding, fun and fast-paced career, check out our available positions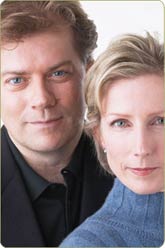 Dear Friends,

With the New Year in full swing there's no better time to check in on your health and fitness goals. Stay on track by recording your progress, rewarding your successes and not getting discouraged by the occasional slip. Having a support system is crucial to long-term change so get your friends and family on board for motivation. Meaningful lifestyle changes take time so stay strong and positive—your body and mind will thank you one day!
Yours in good health,


Lindsay & Moira Merrithew
Co-founders, The Merrithew Health & Fitness™ Group
In the News

FEATURED STORY
February Free Freight
It's everyone's favorite time of year — Free Shipping Month! Find out more about the conditions of this limited-time offer.
Ask the Experts!
Got a question? Get answers!
Q. I have heard that "Bend and Stretch, medially rotated" work on a Reformer is not used any more, along with other exercises using that rotation. Is this true?
Sarah Jarvis, STOTT PILATES Instructor Trainer responds:
Bend and Stretch medially rotated is still part of the Essential curriculum, as are other exercises that have the femur in a medially rotated position. The amount of medial rotation will depend on your client's range of motion, pelvic position and femoral alignment. For all clients, the amount of medial rotation used doing Bend and Stretch should be limited. On the Reformer, a client may be able to achieve a greater range of motion because of the flexion at the hip joint. During the flexion phase of the exercise, once the knees have come together, the amount of medial rotation of the femurs cannot increase. If you were to stand on the floor and medially rotate your femurs and then bend your knees, like the Bend and Stretch, the range of flexion at the knee joint and medial rotation at the hip joint would be limited as your knees touch. Keep in mind that it is important to work in various ranges of motion at each joint to create functional movements specific for your client.

Need Advice? Challenge our panel of experts with any fitness questions you may have and they will provide their perspective based on their experience.
Equipment Spotlight
The Foam Roller™ Deluxe
Roll your way to tighter abs and a stronger core with the Foam Roller™ Deluxe. Activate deep core muscles and add challenge to mastered exercises with this versatile tool, ideal for adding variety and intensity to individual or group workouts.
The Foam Roller™ Deluxe improves strength, flexibility, balance and coordination. Exercises incorporate movements while sitting, standing and lying down.
Made from durable and resilient EVA foam, our premium studio-quality Foam Roller™ Deluxe is available in various sizes and colors. It features a unique, textured non-slip surface to reinforce stability and movement effectiveness.
Not sure how to start? Let Master Instructor Trainer Moira Merrithew guide you through invigorating routines in Pilates on a Roll and Foam Roller Challenge.
Contact us for more information on products, education and equipment.